The Plausibility Problem
The Church and Same-Sex Attraction
Is the Bible's clear teaching on homosexuality fair? Ed Shaw shows that in commitment to Christ we will discover that ultimately it is fulfilling, healthy and authentic.
It's all very well to say that the Bible is clear when it talks about homosexuality. But is it realistic? Isn't it unrealistic and unfair to those who struggle with this issue? Doesn't it condemn them to loneliness, a lack of fulfilment and the loss of basic human satisfactions like sex and marriage? Is what the church teaches a plausible way of life?
Ed Shaw experiences same-sex attraction, and yet he is committed to what the Bible says and what the church has always taught about marriage and sex. In this honest book, he shares his pain in dealing with these issues - but, at the same time, shows us that obedience to Jesus is ultimately the only way to experience life to the full.
We have so often made Jesus' way sound like a bad deal. Only by reclaiming the reality of gospel discipleship, can we truly see and appreciate that life in Christ is the best way for any human life to be lived - whomever we are attracted to
Contents
Foreword by Vaughan Roberts
1. The plausibility problem
2. The plausibility problem and me
Misstep no 1: 'Your identity is your sexuality.'
Misstep no 2: 'A family is Mum, Dad and 2.4 children.'
Misstep no 3: 'If you're born gay, it can't be wrong to be gay.'
Misstep no 4: 'If it makes you happy, it must be right!'
Misstep no 5: 'Sex is where true intimacy is found.'
Misstep no 6: 'Men and women are equal and interchangeable.'
Misstep no 7: 'Godliness is heterosexuality.'
Misstep no 8: 'Celibacy is bad for you.'
Misstep no 9: 'Suffering is to be avoided.'
Conclusion
Appendix 1: The plausibility of the traditional interpretation of Scripture
Appendix 2: The implausibility of the new interpretations of Scripture
Acknowledgments
Recommended reading
Notes
Specification
| | |
| --- | --- |
| Author | Ed Shaw |
| ISBN | 9781783592067 |
| Format | Paperback |
| First published | 2015 |
| Dimensions | 140mm x 215mm x 15mm |
| Language | English |
| Pages | 176 |
| Publisher | IVP |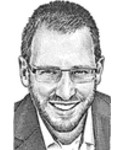 The Plausibility Problem
Tim Challies, Evangelicals Now, December 4th 2015
The heart of Shaw's book is a series of 9 missteps Christians and their churches take when considering the issue of homosexuality and in actually accepting and ministering to Christians who are same-sex attracted.... continue reading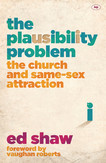 The Plausibility Problem
Andrew Symes, February 10th 2015
The author has set himself the task of developing an apologetic for joyful and faithful discipleship for same sex attracted people, and of helping churches to facilitate this.... continue reading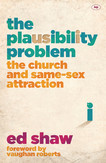 The Plausibility of the Celibate Life for the Same-Sex Attracted
Ron Citlau, The Gospel Coalition, December 4th 2015
An important contribution to the conversation. It helps us keep our bearings... continue reading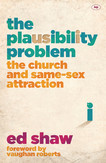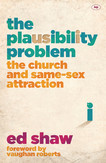 "If only more People read it!"
If Christians and churches read this excellent book, I think same sex attraction would not be an issue amongst them. Unfortunately churches and Christians have badly dealt (or not dealt) with many issues, same sex attraction being one of them. In this great book, Ed Shaw outlines the missteps in dealing with this issues, gives us ideas and solutions to change the way we deal with them and shows us (very simply and very convincingly) that what the Bible teaches is not only still relevant but totally plausible and appealing TODAY. He also shows us how the liberal approach to Biblical interpretation is biased and based on feeling/emotion rather than fact, which is very useful. I only wish more Christians could read this book and bring about positive change in their churches and entourage...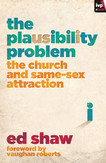 "Excellent book with priciples of wider application"
(Review written for 'The Plausibility Problem (ebook)')
This is an excellent book. This book gives us principal was delivered by based on the Bible. We are more then our sexuality our density is because of Jesus not because of anything else. I found this book very helpful Inserting a framework to approach the whole question of homosexuality as an issue.