Gender
A Conversation Guide for Parents and Pastors
Articulating the Bible's view on gender to children as they grow up
The world around us is changing quickly, and it's difficult to keep up with the debates about some of life's most fundamental issues, such as gender. Whether you are a parent, mentor, pastor, or friend, this book will help you speak clearly to children on this subject in a world spinning in confusion.
This book seeks to help families teach the Bible's view on gender clearly and consistently throughout a child's life. It contains two major sections. Part one focuses on what is most critical during three major stages in a child's life. Part two is a toolbox of resources providing proactive conversation starters from preschool to high school and beyond.
Contents
PART 1:
Foundation 1: preschool and young children
Foundation 2: elementary (5-10)
Foundation 3: middle school (11-13)
Foundation 4: teens and beyond (14+)
PART 2:
Toolbox of resources for users
Glossary
Specification
| | |
| --- | --- |
| Author | Brian Seagraves, Hunter Leavine |
| ISBN | 9781784983505 |
| Format | Paperback |
| First published | 2018 |
| Dimensions | 110mm x 178mm x 7mm |
| Language | English |
| Pages | 80 |
| Publisher | The Good Book Company |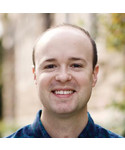 Either parents will teach their children God's truth about gender, or else the culture will do so for them. Brian Seagraves and Hunter Leavine have put together a helpful resource for parents seeking to understand the growing complexity around the gender revolution and how to respond with both grace and truth.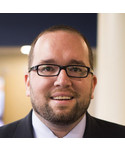 There has never been a more important time for parents and kids to understand God's good design for manhood and womanhood. Confusion reigns in the culture and poor models prevail in the church. This book so clearly and concisely guides young people toward the liberating truth of who God created them to be. Every pastor, youth pastor, parent or influencer should have this handy guide on their bookshelf, so they can be read to give an answer for the hope that lies within them.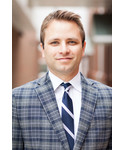 This is a helpful guide to the most debated subject of our age: gender. The material found here is practical and wise. Instead of worrying about how the culture receives us, Seagraves and Leavine point us back to foundations. We must train our children in a biblical worldview. We cannot fail to ground them in the gospel of grace. We love God's design of men and women, and see it as very reality itself. Someone is going to train our children today: either the culture or the church. This guide will help us to raise the generation to know the Lord and to honor his holy Word.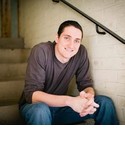 A must read for every parent, pastor, youth and children's worker, teacher
Alistair Chalmers, Chalmers
It helps you think through a difficult topic in a simple way whilst being condensed into a small book that can fit into your pocket. I devoured this book in an afternoon, and I suggest that you get a hold of a copy.... continue reading