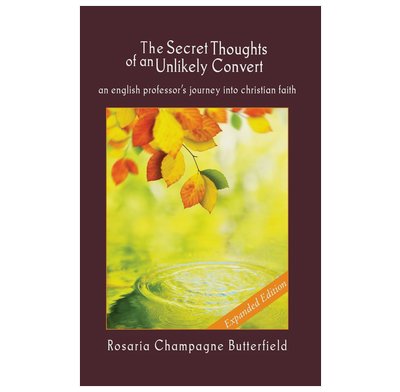 The Secret Thoughts of an Unlikely Convert (expanded edition)
An English professor's journey into Christian faith
The amazing conversion story of Rosaria Butterfield.
Newly Expanded Edition features over 50 pages of bonus material, including:
- two open letters from Rosaria
- Pastor Ken G. Smith's story of reaching out to Rosaria
- Pastor Kent Butterfield's testimony of Christian hospitality
- FAQs, psalms to sing, and more resources
Rosaria, by the standards of many, was living a very good life. She had a tenured position at a large university in a field for which she cared deeply. She owned two homes with her partner, in which they provided hospitality to students and activists that were looking to make a difference in the world. There, her partner rehabilitated abandoned and abused dogs. In the community, Rosaria was involved in volunteer work. At the university, she was a respected advisor of students and her department's curriculum.
And then, in her late 30s, Rosaria encountered something that turned her world upside down-the idea that Christianity, a religion that she had regarded as problematic and sometimes downright damaging, might be right about who God was, an idea that flew in the face of the people and causes that she most loved. What follows is a story of what she describes as a "train wreck" at the hand of the supernatural. These are her secret thoughts about those events, written as only a reflective English professor could.
"In April of 1999, I felt the call of Jesus Christ upon my life. It was both subtle and blatant, like the peace inside the eye of a hurricane. I could in no way resist and I in no way understood what would become of my life."
Contents
Foreword
Acknowledgments
1. Conversion and the Gospel of Peace
2. Repentance and the Sin of Sodom
3. The Good Guys: Sanctification and Public Worship
4. The Home Front: Marriage, Ministry, and Adoption
5. Homeschooling and Middle Age.
Reaching Rosaria
Our Shared Journeys
Letters from Rosaria
Frequently Asked Questions
Psalms
Bibliography
Specification
| | |
| --- | --- |
| Contributors | Rosaria C Butterfield |
| ISBN | 9781884527807 |
| Format | Paperback |
| First published | August 2015 |
| Dimensions | 140mm x 215mm x 13mm |
| Language | English |
| Pages | 192 |
| Publisher | Crown & Covenant |
The Secret Thoughts of an Unlikely Convert
Nancy Guthrie, October 24th 2012
It is about one woman's becoming convinced that the claims of the gospel are true, and the thorough reordering of her life around them.... continue reading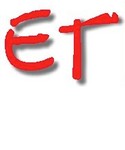 Secret Thoughts of an Unlikely Convert
Evangelical Times, July 1st 2013
Mixed in with her memories are insightful reflections on homosexuality, God's guidance, hospitality, exclusive psalm-singing, world view, home-schooling and fostering.... continue reading
"Really helpful insights"
The fascinating story of one woman's journey to faith, and the beginning of her road thereafter. This book includes some really helpful insights into the importance of gracious dialogue and warm hospitality in building bridges to those from very different ideological backgrounds.

I found the jump from 'painful journey of leaving everything I knew and loved and believed in' to 'happily married, and homeschooling my fostered and adopted kids' an enormous quantum leap, and would love to hear the missing chapters of the journey, and could have done with less about why she thinks the plain singing of psalms is the only appropriate form of sung worship, but apart from that there was lots to learn.

Biggest revelation: thinking through what was the 'sin of Sodom' - it's considerably more challenging than you think!
"Worth a read!"
A telling story of how challenging it was to turn from being a lesbian to converting to Christianity. Working through the sense of betrayal of her colleagues and also the patience of Christian friends who walked with her on the road to her conversion and beyond.