His Grace Is Enough
How God Makes It Right When We've Got It Wrong
Illustrated, rhyming children's book on the Christian message of God's grace and forgiveness.
This illustrated, rhyming book will help parents explain to children the unique and wonderful Christian message of God's grace—that Jesus offers forgiveness and allows us to move on from our mistakes.
It can be used to share the heart of the Christian faith with children or to remind them that Jesus is the person to run to when they mess up.
Children will learn that God's grace is enough to cleanse and change us every day, as the book itself says...
My child, here's the truth:
From God, you can't hide
He sees what you've done
He knows what's inside
But please don't despair
There's good news, I say!
Whatever you do
God's grace makes a way
Yes, his grace is enough
It's so big and so free
His grace is enough
Both for you and for me
This beautiful hardback book makes a great gift for children aged 3-6 and even beyond.
Written by Melissa Kruger: author of Wherever You Go I Want You to Know and Five Things to Pray for Your Kids; Director of Women's Content at The Gospel Coalition; speaker, blogger, and mother of three.
Free extras
Specification
| | |
| --- | --- |
| Age range: | 3 - 7 |
| Contributors | Melissa B Kruger, Isobel Lundie |
| ISBN | 9781784987510 |
| Format | Hardback |
| First published | May 2022 |
| Dimensions | 165mm x 225mm x 9.9mm |
| Language | English |
| Pages | 24 |
| Publisher | The Good Book Company |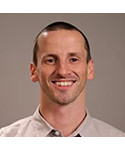 Jeremy Treat
Pastor for Preaching and Vision, Reality LA; Adjunct Professor of Theology, Biola University
Our family loved His Grace Is Enough! In this book, simple truths are taught through an engaging story and beautiful illustrations. After reading it together, our whole family was encouraged to cling to God's grace. I hope many children and parents are transformed by this powerful message.
Laura Wifler
Co-Founder, Risen Motherhood; Author, Any Time, Any Place, Any Prayer
These are the truths I want deep in my children's hearts, as well as my own! With lyrical lines and beautiful illustrations, Melissa explains the concept of grace in a way that's memorable and easy to understand for children. It's so catchy, you'll find yourself chanting the lines all throughout your day.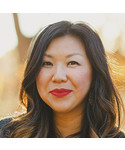 Ruth Chou Simons
Author; Artist; Founder, gracelaced.com
A delightful way to unpack the grace of God with the kids in your life—it makes deep truths accessible for young and not so young hearts alike.
"Cannot Recommend This Book Enough!"
I love, love, love this little book! What incredible truths are tucked inside for young hearts and minds!

This faith-based book is told from a loved one's point of view, as they share that no matter how badly a child messes up, that "God's grace is so big and so free and it is enough, for you and for me".

The story gives examples of ways a child might do wrong, and then introduces them to the plan of salvation after confirming that no matter how hard a child might try to right their wrongs, working hard is not enough to cleanse a heart. Only God can do that, through His grace, which He offers freely when a child repents and believes God will forgive and has paid the full price of freedom.

With lyrical, melodic text and engaging, illustrations full of color, this delightful book is a favorite new addition to our library!

This book would make an excellent gift to any child in preschool or elementary school and is a must have for a church, school or homeschool library.

* I voluntarily reviewed a complimentary copy of this book from the publisher. All thoughts are my own and I was not required to write a positive review.
"Great Book About Confession, Grace and Forgiveness!"
Written in attention-keeping rhyme with fun, vibrant illustrations, this book teaches kids about God's grace when we make mistakes or mess up.

My favorite thing that I found unique to this book is that it addresses our faulty ways of dealing with these things: hiding, turning toward legalism or efforts to earn our way back from mistakes: No, it says, you cannot clean up or be perfect enough to make up for any sin—no matter how hard you try. But that's the beauty of grace! The key, it teaches, is to confess our sins to God because His grace is ALWAYS big enough to make up for any and every wrong we can and will ever do. And it's that same grace that changes us at a heart level from the inside out.

Many thanks to The Good Book Company for providing a free copy for review.
"Great Introduction for Kids"
This picture book teaches children about God's grace, emphasizing that even when we fail and feel ashamed because of it, God will always forgive us and love us. The text from Melissa Kruger has a nice rhyme scheme and gentle refrain, and the illustrations from Isobel Lundie show diverse children doing wrong things, responding in different ways, and then receiving grace-filled reassurance from their parents. The book addresses common responses to doing the wrong thing, such as hiding or trying to do something else perfectly, and it assures children that God's grace, not their own merit, is what makes them right before God.

"His Grace Is Enough: How God Makes It Right When We've Got It Wrong" culminates in a brief, child-level explanation of the gospel, focusing on how God paid the price for our sin and gives us new life. The book ends with the message that because of God's grace, we are also able to change, and it makes it clear that God's grace isn't an excuse to keep sinning. Melissa Kruger handles this complicated topic in a child-friendly and biblical way, making this a helpful conversation tool for families and church environments.

My one critique is that "His Grace Is Enough" does not include Bible references or a note to parents. I think it would have been helpful for there to be a note at the end with related Bible passages that children and parents could explore together, and with additional advice and encouragement for how parents can discuss this topic with their children and create a grace-based culture in their homes. However, even though I think this book would be even stronger with an author's note, it is a wonderful introduction for kids to a complicated spiritual topic.

Note: I received a free copy from the publisher in exchange for an honest review.
"Great Book on an Important Concept"
This is such a lovely book, pairing rhyming with great illustrations. Grace can sometimes be one of the hardest concepts to teach a child, because it just doesn't make sense for their concept of what is fair. But this books helps them to see why grace is so important, and why we need it if we want to know God personally, and to experience his forgiveness. Kruger teaches it carefully, and it's really encouraging to see a book tackling this big concept in such a fun way!
"beautiful"
I love children's books and joy they can bring to children's lives. This one is no exception.

My first reaction to this book is the fact that it's not only great encouragement and guidance for children, but it's also great wisdom for parents and adults! What a wonderful example of the way parents and adults can address kids' sin with grace and directly display God's character.

The story itself is engaging and is realistic the lives of children and what they face with daily choices. We are all sinners but God's grace is more and enough to cover that sin. It covers not just one potential sin but multiple sins that we are all tempted with at some point.

The illustrations are wonderfully captivating and extremely detailed that it caused my children to pause after each page and point out or search for the fun items.

The Gospel is clearly shared throughout the book.

My two disappointments:

- there is no scripture reference or discussion. The Gospel must always be directed back to Scripture so children have confidence in what is being taught.

- there is no parent section that provides encouragement or wisdom for additional discussion around the subject of grace. This could have been a wonderful opportunity to go deeper with the children.

Overall, the book is beautiful, engaging, fun, and Gospel filled.

I received a copy of this book from The Good Book Company in exchange for an honest review.
"An important message for kids.. and adults too!"
This hard back book is perfect for preschool and elementary age children.

The pages are sturdy, glossy and colorful.

The illustrations are bright and feature cartoon-type little kids. Their faces are charming and full of expression. There is plenty of details in each picture to keep your child interested and engaged.

The text is written in rhyming form which really makes it fun to read and listen to.

The message of the book is wonderful and clearly lays out the Gospel message.

I would highly recommend His Grace is Enough to any parent, grandparent or caregiver that wants to share God's love with children.

This book would be useful in an elementary classroom, church nursery, and/or Sunday school room.

A big thank you goes out to The Good Book Publishing Company for letting me review this book.
"New Hearts"
How can you share with your kids the good news of God's grace? In His Grace Is Enough, Melissa Kruger shows "how God makes it right when we've got it wrong." Written for ages 3-6, this beautiful hardback book will teach your children the simple truth of God's grace and forgiveness.

Relatable

What I most appreciated about this book was how relatable it is to children. Lying, cheating, being mean, and hitting are sins we all see in our kids. These are sins we've addressed with them before. No matter how hard they try, they can't hide from God who sees our hearts.

New Hearts

With rhymes and illustrations to help capture the attention and imagination of your kids, this book will help you share the story of God's grace. It's a great way to talk about the power of Gods forgiveness with your kids. And by believing in Jesus, we get a new heart like his, full of grace and truth.

I received a media copy of His Grace Is Enough and this is my honest review.
"Such a lovely book"
I do love a rhyming book like this, exposing children to the joys of language, as well as providing readers with some memorable verses. This book addresses the challenges to children of what to do and how to react when we get things wrong. That despite our own efforts sometimes to put things right, we can't really do that properly. We simply need to know that God's grace is enough for all of us. In fact it is not just children who need to know about this!

This is a lovely book to read to children, to explain to them that making a mistake or doing something wrong, is always forgivable and to help explain the Gospel message … and it has a really cute ending too!

Each pages is accompanied with lovely illustrations by Isobel Lundie, that help to explain the verse and bring the message to life.
"Must have book!"
Alright, Melissa Krueger's last book made one of my all-time favorite children's book list! (that link is my review in 2020 of Wherever You Go). So I wondered what I would think about her second children's book.

Things I like about the book:

The words rhyme!! there is a great rhythm to enjoy!
The truth about God's grace is communicated clearly, addresses common misconceptions, and is repeated throughout the story.
This is realistic fiction about God's saving grace. It's not boring non-fiction, it's the truth we all need to be communicated to us with these real-life applications applied.
The illustrations are kid-friendly, represent diversity, and are realistic, yet quirky to draw the reader in.
The theme that is repeated, which is another reason I love the book, "God's grace is enough, it's so big and so free, His grace is enough both for you and for me!"
What I wonder:
Why not include a scripture reference? Ephesians 2:8 &9 maybe?
Will the children reading this book look for one main character throughout the book? or will the illustrator's approach with so many children and experiences that resemble ordinary thoughts mean that the readers don't notice? I didn't.
How many parents will memorize this book that I hope will become a classic addition to many family libraries?
Thankful to partner with the goodbook for children publishing and I wonder how many copies I will give away of this new favorite book! This one goes to my favorite children's book list!