Eric says sorry
A fun, rhyming storybook that introduces young children to the biblical concept of grace.
Part of the Eric Says series.
Watch the dramatised reading
When Eric smashes Percy's pot of prize pansies, he tries to get away with it. But when none of his tactics work, Eric says sorry. His father pays for a new pot and Eric learns that grace is epic.
This fun, rhyming storybook introduces young children to the biblical concept of grace and teaches them to say sorry.
Dai Hankey is a Welsh church-planting pastor who's also a DJ and rapper. The "Eric says…" books use his rapping gifts to create fun, punchy stories that young children will love to listen to.
Combined with stunning artwork by Xavier Bonet, Eric says sorry will quickly become a firm favourite with young children.
Teach children gratitude and dependence with the other books in the series: Eric says thanks and Eric says please
Free extras
Specification
| | |
| --- | --- |
| Age range: | 4 - 7 |
| Contributors | Dai Hankey, Xavier Bonet |
| ISBN | 9781910307526 |
| Format | Paperback |
| First published | September 2016 |
| Dimensions | 293mm x 220mm x 4mm |
| Language | English |
| Pages | 32 |
| Publisher | The Good Book Company |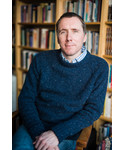 Tim Chester
Pastor with Grace Church, Boroughbridge, faculty member of the Acts 29 Oak Hill Academy, and author.
This is a book you'll want to grab. It's beautifully done and its message is fab.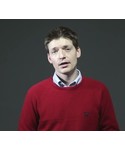 Glen Scrivener
Minister, evangelist and author of 3 2 1
Kids will want to read this again and again while parents will love its clear message - taking us on a journey through guilt to the grace of Jesus. Epic!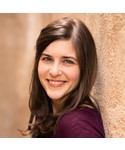 Gloria Furman
Author of Treasuring Christ When Your Hands Are Full and Missional Motherhood
As a parent of young children, the unfolding of Eric's story is all-too-familiar. But there's a twist that turns his predicament on its head! Grace is clearly explained, demonstrated, and applied. Kids and parents will appreciate this colorful and creative lesson on forgiveness and grace.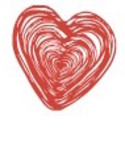 "A lovely story"
Beth, There's Always Time For Tea, October 12th 2016
The story is written in short, easy sentences so it's good for a new reader or a grown-up reading to a little one … It's a lovely little story, [my daughters] both really enjoyed it, and it's nice reading a story that is teaching a lesson in grace without the kids really realising that they are learning anything!... continue reading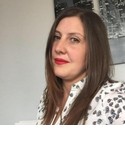 "My daughter loved the rhyming"
Julie, Picking Up Toys, October 10th 2016
The book is a good sized paperback written by Dai Hankey and beautifully illustrated by Xavier Bonet. Dai Hankey is a Welsh (the best obviously) rapper and pastor who also happens to be fab at writing children's stories.... continue reading
"Great books"
I bought this for my granddaughter. I really do enjoy buying the children's books from the Good book company as they are engaging, bright, spiritual and attractive.
"Okay but won't be for everyone - I returned my copy"
The theological content of this book is fine but I found the grammer and language (and also font size) not to my taste or the family for whom I had bought it, so I returned it.
The pages are big but the font is really small so difficult for children to read along/follow.
Running the risk of sounding a bit snobby (!), the style of language/writing is a lot more down to earth/less proper English than many children's books. For some people, they will like that, but I didn't think it was right for the families I had in mind. It's a real shame, as I think this book could be great.
"Great give away"
This is my favourite of the Eric says series. The series is lovely to look at and easy to give away (all mums think they want to teach their kids to say sorry, thank you and please).
We used the books in story time the last 3 weeks of term then gave away the sorry books for children leaving for school. The sorry book clearly points to the gospel so great to give away.
The books are probably best for age 4 years and up as quite long for little ones.
"FANTASTIC!!"
I loved this book so much I bought 10! One each for our child care centres! And I never get sick of reading it, I still get teary at the end. I wish we could read it to all adults too! I don't normally write reviews, but this book has God's hand all over it! When Eric makes a mistake, he tries to hide it, then blame others. It's not until there is no more escape that he finally admits he is wrong and then goes about repairing the damage. He can't afford it, but he tries to, and Dadda comes through with the goods.
This book is a biblical portrayal in simple terms the true meaning of repentance. Not just in words, but deeds. Acts 26:20 b "They should repent and turn to God, performing deeds in keeping with their repentance." Loved it!!
"Excellent for 3-5's"
This book explains the difficult concept of Grace in a very accessible format for kids and adults. It uses saying 'sorry' - something we all need to learn in a very funny way and the fact that it is a rhyming story with rhythm is great. The illustrations are good too.
I particularly like Eric trying to glue the pansy's back together again and him discovering that Grace is epic!!
"Very Realistic"
My five-year-old daughter was gripped by this story. She was able to relate to Eric and his mistake and how he tries to cover it up and blame others. The story then moves on as Eric's Dad shows him kindness and points Eric in turn to God's grace.

This book teaches children about honesty, about saying sorry and points to God's kindness in Jesus. It is well illustrated and the language is generally clear and simple. The book provides a good starting point to help children think about sin and grace. Suitable for 3-7s.

I was given this book free from the Publisher in exchange for an honest review
"Lovely illustration of grace"
I have just watched the dramatised reading of this book. It is a wonderful illustration of how grace works for both the young and no-so young. In addition it helps children understand the importance of honesty, not blaming others, confession and the joy of being forgiven. Dai's use of poetry and contemporary vocabulary gives a real sense of pace and relevance. I look forward to seeing the book itself and will be ordering copies for the younger children in Sunday School for Christmas this year!
"Realistic, moving and grace-centred"
A really accessible book for children about grace. My 5-year-old-son read it first and when I asked him if Eric said sorry in the end, he said, "Yes, and his Dad taught him about grace."
The scene featuring Eric and his family will be all-too familiar to most parents: one child is guilty; the other is trying to stir up the trouble.
I was very moved reading it to my children, and pray that it will help them to understand the importance of truthfulness and confession, and also the wonderful gift of free-to-us-but-not-to-Him-grace.