How Do I Know I'm A Christian?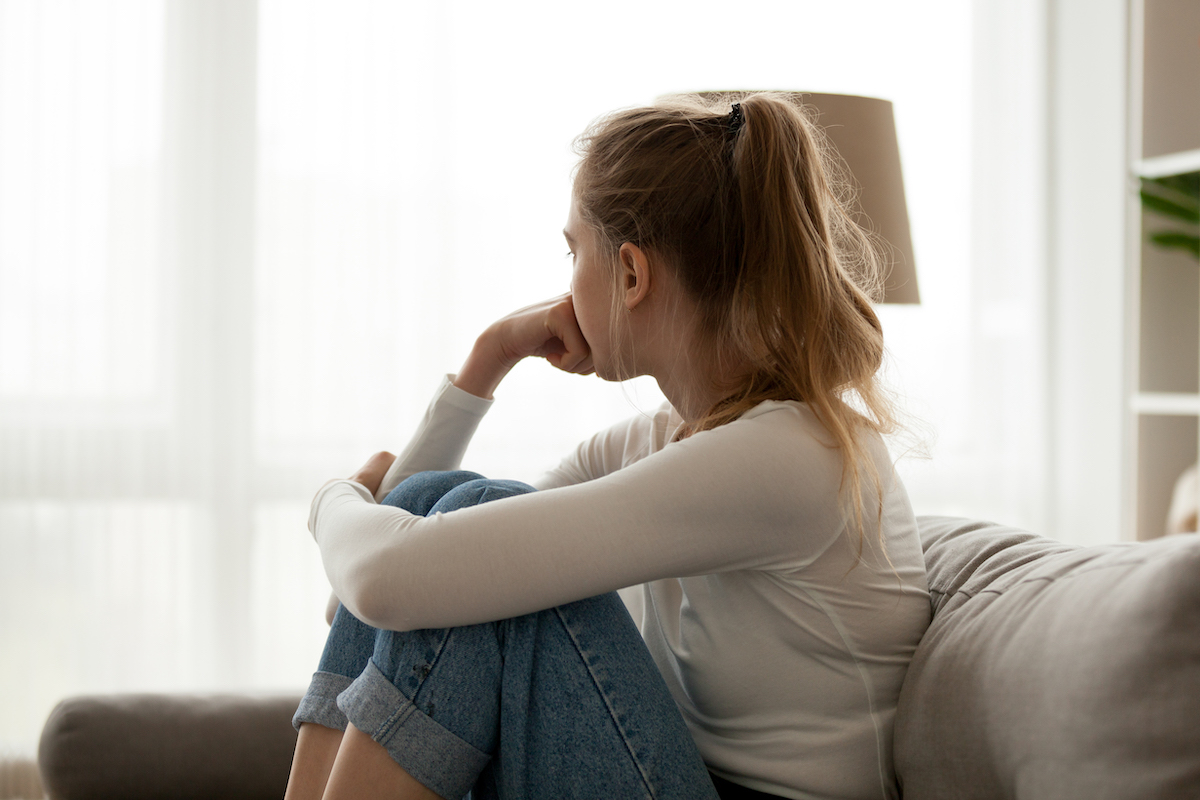 This article features in the Engage NIV Youth Bible, which seeks to connect young people with God's word—helping them to unpack the Scriptures for themselves. The aim is not to tell young people what to think about the Bible, but to show them how to think about the Bible.
Even if you've been a Christian for years, there can still be a nagging doubt that maybe you're not right with God after all. Or maybe you have friends who say they're Christians but you're pretty sure they're not. How can you be sure you're a Christian and are heading to eternal life?

Engage NIV Youth Bible
£28.99
£19.99
NIV Bible with articles, explanations and creative spaces to help teens read God's word.
What is a Christian?
Firstly, we need to be certain of what a Christian is. It's not someone brought up in a Christian family, or a churchgoer, or someone who lives a good life. None of these things can put us right with God.
A Christian is someone who realises they're sinful (Romans 3:23). They also realise that only Jesus can rescue them from sin (Romans 6:23): he died on the cross to take the punishment they deserve, and was raised to life again. A Christian is someone who trusts in Jesus and knows they've been forgiven for their sins (1 Timothy 1:15). Only trusting in Jesus' death in your place puts you right with God.
How can we be sure?
The great news is that God wants Christians to be sure they're his children (1 John 5:13). The more we read the Bible and the more we understand about God, the more we'll be certain we've been saved (Colossians 2:2-3). God gives his Holy Spirit to all believers, who helps them to know they really are Christians (1 Thessalonians 1:5) and to live God's way, not their own (Acts 2:38).
Take the test
Don't worry, we're not expected to live perfect, sinless lives. We still mess up and let God down. But a big sign that you're a Christian is that you're growing in your faith. Here are some signs that the Holy Spirit is working in you.
1. Do you believe that Jesus is God's Son? (1 John 5:5)
2. Do you obey God's commands and live his way? (1 John 3:24)
3. Do you love other Christians? (1 John 3:10-23)
4. Do you keep going in the Christian faith? (Hebrews 3:6)
Doubts creep in
It's easy to doubt that you're really a Christian at all, especially if you struggle to really live out your faith. But that doesn't even slightly alter the fact that Jesus has forgiven you, if you believe in him and have genuinely asked him to do so. No matter how rubbish you are, you're still forgiven by him. You're still a Christian. You're still heading for eternal life (John 5:24).
Once you've become a Christian, that's it, you're forgiven. No backing out. No matter what you do, it will not change the fact that Jesus has died in your place and given you eternal life.
Of course, that doesn't mean it doesn't matter how you live your life. God hates it when we disobey him and don't live for him. That's why we need to try and obey God and live for him. It's not easy, but God has given us his Holy Spirit to help us out (Ephesians 1:13).
'For I am convinced that neither death nor life, neither angels nor demons, neither the present nor the future, nor any powers, neither height nor depth, nor anything else in all creation, will be able to separate us from the love of God that is in Christ Jesus our Lord' (Romans 8:38-39).
Find out more about the Engage NIV Youth Bible.