The Reason for God
Tim Keller explains how faith in a Christian God is a soundly rational belief, held by many thoughtful people today.
Why does God allow suffering in the world? How could a loving God send people to Hell? Why isn't Christianity more inclusive? How can one religion be 'right' and the others 'wrong'? Why have so many wars been fought in the name of God?
These are just a few of the questions and doubts even ardent believers wrestle with today. As the founding pastor of Redeemer Presbyterian Church in New York City, Timothy Keller has compiled a list of the most frequently-voiced 'doubts' sceptics bring to his church. And in The Reason for God, he single-handedly dismantles each of them. Keller uses literature, philosophy, real-life conversations and reasoning to explain how faith in a Christian God is soundly rational belief, held by thoughtful people of intellectual integrity with a deep compassion for those who truly want to know the truth.
Writing for atheists, agnostics and skeptics, Keller also provides an intelligent platform on which true believers can stand their ground when bombarded by the backlash to religion created by the Age of Scepticism. The Reason for God challenges such ideology at its core and points to the true path and purpose of Christianity.
Download a really helpful Reader's Guide with discussion questions. Great to use in groups.
Contents
Introduction

Part 1: The Leap of Doubt
1. There can't be just one true religion
2. How could a good God allow suffering?
3. Christianity is a strait-jacket
4. The Church is responsible for so much injustice
5. How can a loving God send people to hell?
6. Science has disproved Christianity
7. You can't take the Bible literally

Intermission

Part 2: The Reasons for Faith
8. The clues of God
9. The knowledge of God
10. The problem of sin
11. Religion and the gospel
12. The (true) story of the cross
13. The reality of the resurrection
14. The dance of God

Epilogue: Where do we go from here?

Acknowledgments
Notes
Index
Free extras
Specification
| | |
| --- | --- |
| Contributors | Timothy Keller |
| ISBN | 9780340979334 |
| Format | Paperback |
| First published | September 2009 |
| Dimensions | 129mm x 198mm x 22mm |
| Print size | 8.0pt |
| Language | English |
| Pages | 296 |
| Publisher | Hodder & Stoughton |
Billy Graham
Tim Keller's ministry in New York City is leading a generation of seekers and skeptics toward belief in God. I thank God for him.
Publishers Weekly
Keller mines material from literary classics, philosophy, anthropology, and a multitude of other disciplines to make an intellectually compelling case for God. Written for skeptics and the believers who love them, the book draws on the author's encounters as founding pastor of New York's booming Redeemer Presbyterian Church... [The Reason for God] should serve both as testimony to the author's encyclopaedic learning and as a compelling overview of the current debate on faith for those who doubt and for those who want to re-evaluate what they believe, and why.
Christianity Today magazine
Fifty years from now, if evangelical Christians are widely known for their love of cities, their commitment to mercy and justice, and their love of their neighbors, Tim Keller will be remembered as a pioneer of the new urban Christians.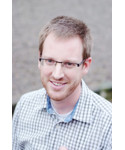 The Reason for God
Tim Challies, Challies.com, February 12th 2008
Publishers Weekly has said well that this is a book for "skeptics and the believers who love them." Believers will rejoice in a book that carefully and patiently answers the objections of their skeptical friends and does so with grace and in a way consistent with the Bible. Skeptics will see that even their skepticism is founded on some kind of faith and will be challenged to discern those underlying beliefs. May this book convince us all that we can believe and can believe reasonably, even in this age of skepticism.... continue reading
"an easy to eat meat sandwich!"
While it's not a "bed-time read", right from the beginning you're amazed by the simplicity yet intricacy of Keller's arguments. Any negative comments you may have heard about God or Christianity are there, along with arguments that blow them out of the water. I haven't checked if it is, but I hope it's translated into French so my sceptic friends can have a read of it!