Seek and Find: Old Testament Bible Stories
With over 450 things to find and count!
Find, count and sort over 450 hidden things and learn all about the God who made them.
This beautifully illustrated "Seek and Find" book is packed full of all your favourite Old Testament characters. It's teeming with fun and exciting things to find—from snappy crocodiles, hungry lions and golden palaces to a baby in the bulrushes!
Children will not only love finding, counting and sorting over 450 hidden things, but they will also learn key truths about the character of our amazing God through the biblically faithful illustrations and retellings of Old Testament stories. They will learn that God is our Creator, our Rescuer, our Provider, and the Real King of everyone and everything.
With over 50 things to count on each page, this book will bring you hours of fun as you seek and find!
A perfect gift for young children.
Contents
Welcome - How to enjoy this book
God's Amazing Garden - God is our amazing Creator
Noah's Ark - God rescues his people
Baby Moses - God loves us and has a plan for us
Ruth and Boaz - God looks after us
David and Goliath - God is the strongest!
King Solomon - God shows us the best way to live
Jonah and the Very Big Fish - God hears our prayers
Daniel in the Lions' Den - God is King of all Kings!
Extras
Specification
| | |
| --- | --- |
| Age range: | 2 - 7 |
| Author | Sarah Parker |
| ISBN | 9781784984748 |
| Format | Board book |
| First published | May 2020 |
| Dimensions | 215mm x 260mm x 10mm |
| Language | English |
| Pages | 18 |
| Publisher | The Good Book Company |
Other information
Each Bible story is retold in just a few words so as to be understood by the youngest children. But each page also gives the Bible reference so that older children and their families can read the biblical account for themselves.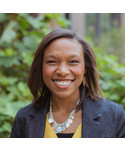 Seek and Find is a beautifully illustrated interactive walk through Old Testament stories for you and your child. Sarah and André have provided a fun and creative tool for teaching the context of these stories to little learners. It'll leave you wanting to open your Bible to "seek and find" new things in the text!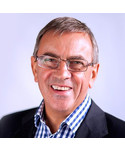 I love 'Seek-and-Find'. I shared it with my grandkids and to see them totally immersed in it was truly heart-warming; deep lessons learnt with enormous fun.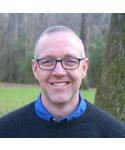 The Lord who created everything is not boring, and the Word he has written is not boring! So I love anything that helps children discover the wonder of Scripture and the greatness of God! "Seek and Find" by Sarah Parker will captivate young imaginations with stories from the Old Testament as they seek and find dozens of "hidden," fun elements in each captivating illustration. This series, the Where's Waldo? of Bible storybooks, mixes Bible learning with hours of fun!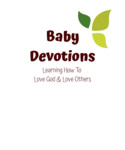 'Seek and Find: Old Testament Stories'
KAYLA ALONSO, Baby Devotions, May 6th 2020
You all know that I am a big fan of using play to teach the Bible (I mean that's basically what this whole blog is about). So you can imagine how I swooned when I stumbled upon 'Seek and Find: Old Testament Stories' by Sarah and André Parker. This resource is all about play. Show your little ones the Old Testament Bible Stories and play finding all the fun pictures in the story.... continue reading


"Excellent book for children!!"
If you're looking for a family friendly resource to get your kids learning about the Bible and having fun at the same time, this is it!

The book has several Bible stories to choose from:
The Garden of Eden
Noah's ark
Baby Moses
Ruth and Boaz
David and Goliath
King Solomon
Jonah and the Very Big Fish
Daniel in the Lions Den


Each of these stories has scripture and a brief summary of the Biblical text. In addition to the Scripture is a seek-and-find that is sure to keep kids and parents searching together while talking about the Bible stories. Each page contains at least 50 objects to count, which helps with math skills as well as attention to detail and memorization.

As a guy who loves bonuses and special features in books, I was excited to see some extra goodies tucked into the first page. This is a book full of surprises and fun finds for our children, and it is especially good for younger children who may not be able to focus very well on longer Bible stories.

I recommend Seek and Find Old Testament Stories to families with young children who want to get them involved in Bible time and family worship. It's a great starting point, and is tied directly to the biblical text for those who want to use it in family devotional time.

​I received a free copy of this book from the publisher. I was not required to leave a positive review.

"A huge hit"
A classic idea applies to Bible stories. This is now a regular choice at bedtime and other times - a great way to get our 3yo and 6yo exploring Bible stories. Looking forward to the New Testament version!

"Loved by my 2 and 5 yeard olds"
This is a great book. My daughters are really enjoying finding things and we love the opportunity to combine counting and perseverance with bible stories.

"Amazing Bible resource for families"
This book is an amazing collection of Bible stories, told in an engaging way which is accessible to a range of ages, and accompanied by illustrations that my children love exploring. If you have read your children's Bible on repeat and are looking for something new, or you want to supplement Bible reading with something that gets your kids actively involved and focussed on scriptural truths, this is the perfect resource. It is also perfect for occupying more than one child and a range of ages at the same time. Even adults will find the seek and find hard to resist!

"Great book for pre-schoolers for home church"
This is a great book, the drawings are really fun and entertaining and the stories are also told really well with simple language for pre-schoolers. My daughter's 2.5 years and this is great in place of church crèche during lockdown.

"Excellent, fun book!"
Lovely book. Great summaries of the stories. Really fab, fun illustrations. My 4 year old loves it!

"Unique and special"
My boys are very busy (aged 3 and 6) the fact that they sat and worked systematically through every page of this book speaks volumes. It's regularly requested at bedtime and we find something new each time.
As parents we love the Biblically accurate language and verse references. The pictures are beautiful and so engaging.

"Impressed."
Designed to engage and it does. A quality and durable book for our young grandchildren. We were pleased to give it.