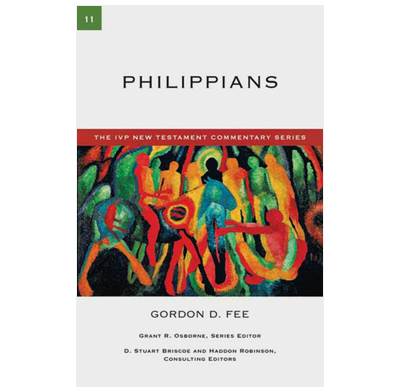 Philippians
Fee's commentary on Paul's letter to the church in Philippi.
Nothing cripples a church's effectiveness like internal strife. In Philippi, Paul addressed a congregation whose internal strife was compounded by opposition and suffering from without. Paul's strategy was to write them a letter of friendship and moral exhortation, reminding them of their "partnership in the gospel," their mutual suffering for the cause of Christ and their need to "stand firm in one spirit." His approach and counsel can serve us well today.
In this warm, well-written study of Philippians, readers will find an introduction that discusses the letter's occasion and purpose, authorship and other background information, as well as its important theological themes. Passage-by-passage commentary follows that seeks to explain what the letter means to us today as well as what it meant for its original hearers.
Part of The Good Book Company's Commentary List, this commentary has been selected because it not only deals faithfully and carefully with God's Word but is readable, practical and accessible as well.
Specification
| | |
| --- | --- |
| Contributors | Gordon Fee |
| ISBN | 9781844744619 |
| Format | Saddle stitch |
| First published | September 2009 |
| Dimensions | 145mm x 225mm x 21mm |
| Language | English |
| Pages | 204 |
| Publisher | IVP |