3 theologically correct Valentine's Day Cards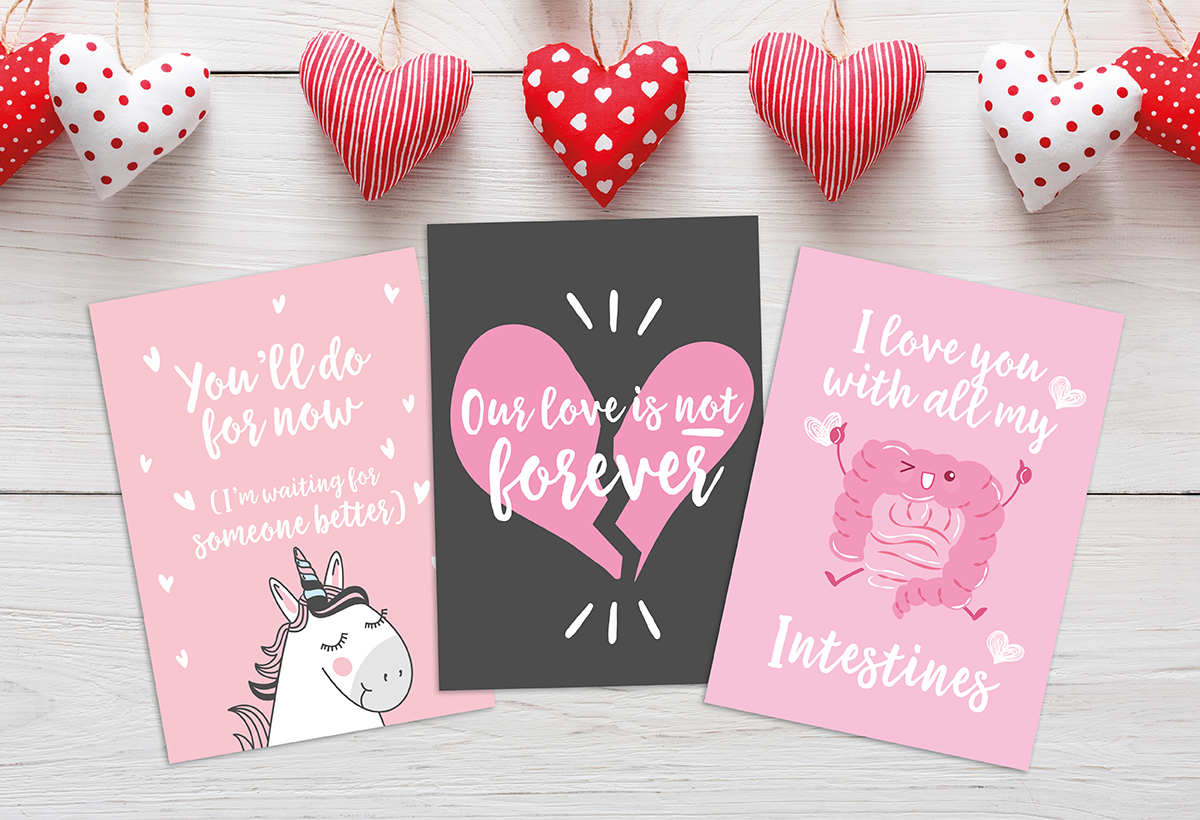 For all you Bible-loving men and women out there, this may be a moment for some serious reflection on what sentiments you should be expressing on February 14th. So as an alternative to one of those sentimental shop-bought cards, here are three alternatives with some properly thought-through theology behind them.
1. Recognise what marriage is
Paul lays out the mysterious truth about marriage by telling us that the human bonding of a man and a woman is meant to point us to a greater reality: the love of Christ for his people, and the devotion of believers to their Lord (Ephesians 5 v 21-33). So, the encouragement to men is to model the sacrificial love of Jesus for his people. But for wives and sweethearts, you need to remember that your man is just an imperfect model of the love of Christ for you. You are meant to gaze lovingly at him, but then shift your focus beyond him to the Lord who loves you…
Perhaps this card sums it up better than most: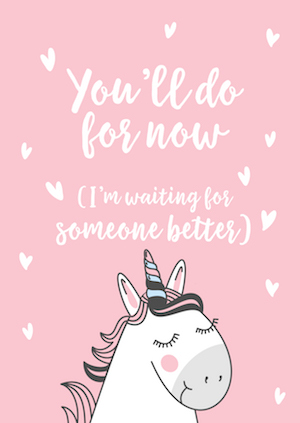 2. Recognise how long marriage lasts
One significant feature of the gloopy sentiment that abounds at this time of year is how it so frequently uses "eternity" as the time frame for the love two people share with each other. Biblical Christians will instantly be on guard. Marriage is, of course, "until death do us part"; and Jesus taught that there will be no marriage in heaven (Matthew 22 v 30); but rather we will all be completed and satisfied by the joy of our union with Christ at the great wedding feast of the Lamb (Revelation 19 v 6-9).
So why not send this card to your loved one to make this clear: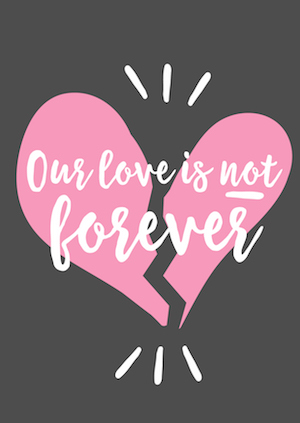 3. Recognise what love is
You will not be able to escape hearts on Valentine's day. But even here, there is a biblical conflict.
I grew up thinking that when you love something or someone, it's the pounding thing in your chest that is the centre and source of that thing we call love. Makes sense. After all, didn't it start to thump alarmingly when I first set eyes on on my dearly beloved? Didn't it race when I turned and saw that vision of loveliness walking up the aisle to say "Yes" to be being with me for the rest of our earthly lives? But it seems it wasn't always that way. For Hebrews and Greeks, the seat of the emotion was slightly further south than that. Whereas we might say: "I love you with all my heart", the proper rendering of Paul's declaration of love for the Philippian believers (1 v 8) is literally:
"For God is my record, how greatly I long after you all in the bowels of Jesus Christ." (AV)
So rather than loving someone with all their hearts, they loved them with their icky plumbing. And that makes equal sense too. People who have fallen profoundly in love often describe it as being like a kick in the guts, or having a deep, visceral feeling of yearning to be with someone.
So here's a final card to send your biblical love to show how deeply you love them; but I guess you'd have to be pretty gutsy to send this.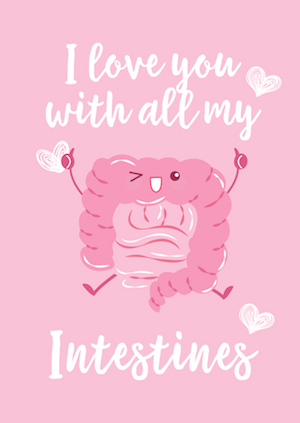 ---
The Good Book Company: Helping people to be more biblical: whatever the cost!
Share the reaction with us on Facebook if you give one of these on February 14th. We'd love a story, a video, a quote to see how it goes.