What Kind of Gift Is Christmas?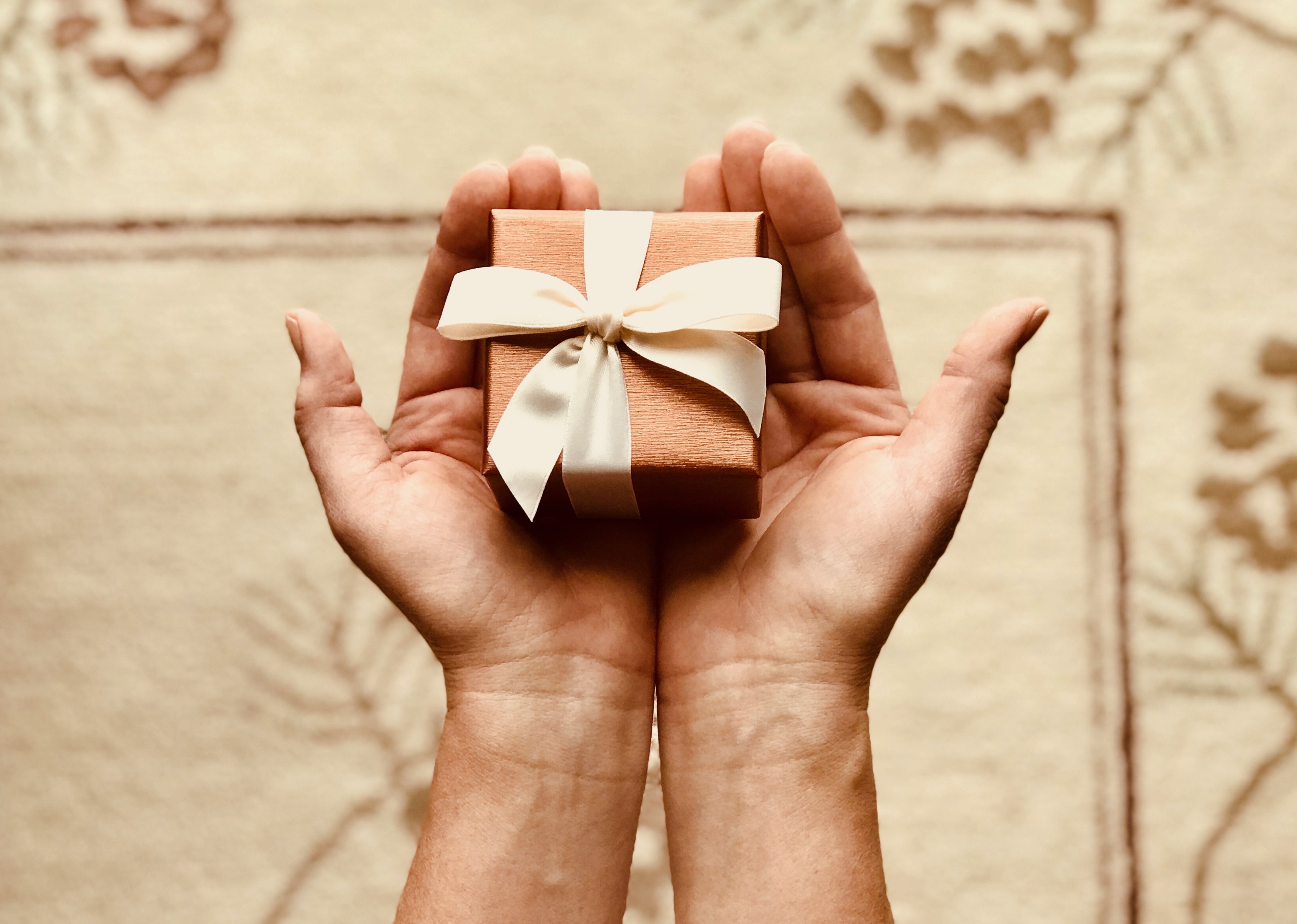 All children know that presents are at the heart of Christmas. Most of us can remember, as kids, waking up at the crack of dawn on Christmas Day and asking, "Can we get up now?" Until I was 10 or 11, that day was the best day of my year. Why? Materialism. I knew I would get lots of great gifts from people who loved me. Later, I would learn that it was fun to give good gifts to people I loved, too.
Christians believe that at the heart of Christmas, and of life, is one particular present—God's gift to us of a baby. But what kind of present is it?
What Kind of Gift Is Christmas?
Is Christmas a gift that's really imaginary—non-existent? Is this baby just like the Santa Claus myth, which makes you feel comforted and sentimental in the Christmas season, but that's it, because it's just make-believe? Or is this gift one that is given without much effort, that costs little to the giver, and that changes nothing very much? Or is it carefully planned, expensively bought, and given with love?
I want to show you why God's gift to you falls into the third category.
Christmas is a Carefully Planned, Thoughtful Gift
Let's rewind back through history, but not to the first Christmas and the events we're so familiar with—the manger scene, shepherds watching sheep, angels singing their songs, and wise men arriving. I want to go back further than that because there's more to the Christmas story than those oh-so-familiar events.
I want to land back around 800 BC. It was at that point that a man named Isaiah, claiming to speak as a messenger from God, announced that "the Lord himself will give you a sign: See, the virgin will conceive [and] have a son" (from the Old Testament Bible book of Isaiah, chapter 7, verse 14).
A baby was coming who would be born in the most unlikely—humanly speaking, impossible—circumstances. Now, maybe the part of the Christmas story when a virgin gets pregnant is the part where you check out and file it as myth. But I think that's the part where you should sit up and listen: because that event was foretold over 700 years before. God had been preparing for the first Christmas centuries before Mary first laid her newborn baby in a feeding trough.
Christmas is a Gift That Shows God Cares
This isn't a Santa Claus myth but real history. The most unlikely birth in human history was a "sign" from God that he is real, and that he really gets involved, because he really cares. The people to whom Isaiah made this prophecy—the people of Israel—were desperate to hear something, anything, from God. They were, said Isaiah, a "people walking in darkness."
It was a time of national crisis. Economically, they had been devastated. They were facing invasion, and so their very existence as a nation was under threat. There was a darkness of uncertainty about their future, of fear about their safety, of the feeling that they were all alone, of the sense that they were helpless and they were hopeless. There was the darkness of knowing that things had gone wrong and knowing that there was no way to put things back together the way that they were supposed to be.
The people were searching for something to hold on to. And God said that what they needed was the birth of a baby. What they were searching for was what he would do at the first Christmas.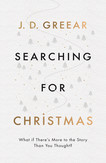 Searching for Christmas
£2.99
£2.54
Meet the awesome God at the heart of the familiar Christmas story and discover the joy, hope, purpose, and belonging we're all searching for.
Christmas is the Gift We've Been Searching For
As we come to the end of this year, we too know how it feels for everything we thought was certain to become suddenly uncertain. We know the sensation of the ground shifting and even sinking beneath us. We've experienced the sense that there is no way to put things back together the way they used to be. We're aware more than ever, and perhaps for the first time, that prosperity, state-of-the-art medical systems, our nation's economy, and even our own lives are more fragile than we'd like them to be.
Most of us know something of the darkness and the shadows this Christmas. Maybe this Christmas you're unsure about what the next year holds for you: your job security is shaky; your marriage is crumbling; your health is fading. Maybe this is the first Christmas that you've felt alone. Or maybe you've felt like that for longer than you can remember. Maybe you don't know where to go or where to turn. Or maybe things are ok, but still you wonder if there is more, and you sense that maybe that "more" might involve God.
We are searching for something to hold on to. And God says to us the same as he said to those people facing darkness all those centuries ago—that, perhaps without knowing it, we're searching for Christmas.
Strange as it may sound, God says to us that, in times of plenty and in times of crisis, what we most need is the birth of a baby: "A child will be born for us, a son will be given to us, and the government will be on his shoulders. He will be named Wonderful Counselor, Mighty God, Eternal Father, Prince of Peace." (Isaiah 9 v 6)
This is an extract from Searching for Christmas by J.D. Greear, an evangelistic book that goes beyond the birth of Jesus to look at what he did when he grew up and how he fulfilled the names given to him centuries beforehand by the prophet Isaiah.
In a compelling, insightful, winsome and personal way, J.D. Greear shows that if we get to know the God who lies behind the Christmas story and at the heart of the Christmas story, we'll discover the joy, hope, purpose, and belonging we're all searching for.