What Christians can learn from #Megxit reactions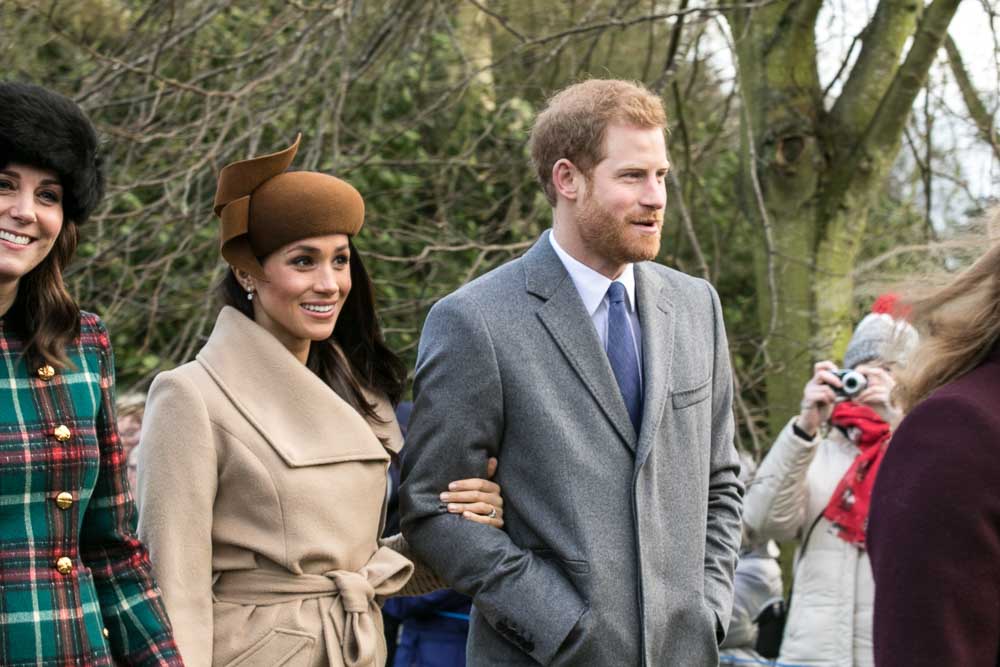 There have been two opposite reactions to Harry and Meghan's announcement that they are stepping back as "senior" royals to "carve out a progressive new role" within the royal family—and those reactions capture something of a conundrum in 21st-century western culture and hearts.
While Buckingham Palace was said to be "hurt" by the way the Duke and Duchess of Sussex handled their decision to work to become financially independent and split their time between the UK and North America, the Palace were, unsurprisingly, not the only ones with something to say about it. The public response has been…
1. "No! How dare they shirk their duty?"
This response sounds like this: How dare they stab the queen in the back like this? Where's your sense of duty? You can't just turn your back on your country and family. Don't even get me started on the renovation costs of that royal residence… Are you going to hand that money back?
2. "Yes! Do what's best for you."
This response has an anti-establishment glee to it: Yes Harry, put your wife and son first. Diana would be so proud of you. Why should Meghan have to take that kind of treatment from the press? Maybe it's time we all "step down" from doing the things that don't bring us joy.
The reaction reflects a tension that Matt Fuller explores in his new book, Be True to Yourself. He writes: "It's a strange fact that while many will tell their friends to 'be true to themselves' and do what's right for them, we still find it undeniably attractive when people deny themselves and put others first" (p. 120).
In many ways, at 35 years old Prince Harry is simply a product of his time: a culture that says that the individual (not the family, or the institution, or the nation) is paramount; that the best use of one's life is to be as happy as possible, and so we make decisions based on how much personal fulfilment they will bring us; that our identity is not something that we are born with, but something that we have the freedom to carve out for ourselves. We "owe it to ourselves" (which is, ironically, a kind of duty). And before we start pointing the finger at Harry and Meghan, we do well to admit that we all live this way, almost all of the time. We're just (thankfully) not the kind of people The Daily Mail is interested in putting on their front page as we do it.
In 2020, reaction 2 makes sense. If anything, it's the existence of reaction 1 that should surprise us. But Christians shouldn't be surprised. As Matt Fuller points out, we're wired for so much more than "project me" (p 175); we're designed for something bigger. As God's image bearers we're built to orbit around our creator. And human beings are not just individual units, but intended to operate as part of a society, within a whole created order—there are two humans from the start for a reason.
For all we pursue individualism, at the same time we long to feel part of a bigger whole. (That's why we're on Twitter in the first place, or even reading this blog; it allows us to experience connection with something beyond than our immediate existence.) Part of the appeal of the Netflix series The Crown is that it paints a rich and compelling portrait of what it looks like to sacrifice personal preference for the sake of something bigger than oneself. Most of us can't help but admire a firm sense of duty.
The public reaction to Harry and Meghan is mixed because we, ourselves, are "mixed":
"Something warped within humanity has always wanted to say, 'Look at me, look at me!' And now in the West we live in a time of expressive individualism, when it's deemed a virtue … But we're only mirrors. It's when we look at [Jesus] that we shine, that we find our greatest joy, that we are truly true to self. Serving him means giving our lives to a kingdom that will last for ever. It means we're part of a bigger cause, a better story, a higher calling. And deep down, that's what we want most." (Be True to Yourself, p 171).
And ultimately, that is what only the gospel offers—whether you're an all-in royal, a not-too-happy-about-it-royal, or me or you.
Listen to Matt Fuller on The Good Book Company Podcast