The End of Me
Finding Resurrection Life in the Daily Sacrifices of Motherhood
Depending on Christ when motherhood pushes you to your limits.
There are many books on motherhood but not many that talk about how hard it is – physically, mentally and spiritually – and what to do when you reach your limits.

When Liz Wann became a mother, she was unprepared for how hard it would be. In this book, she writes honestly about these deeply challenging aspects of motherhood and how God works through them to make us more like his Son.
"Coming to the end of who I was, and what motherhood was stripping me of, was a good thing that drove me to Christ and to the power that he supplies in every failure and weakness of motherhood."

This short, easy-to-read book encourages mothers to depend on Christ when they reach their limits. They will find that God will supply what they need to cope with the daily sacrifices and challenges of motherhood, and that he will use these struggles to make them more like Christ.
Liz has been involved with the ministries of Risen Motherhood and Revive Our Hearts, writing about how God has been working in her life through the hardships of motherhood.
Contents
Introduction: Mama, You Got This?
1. Jesus Meets Us in the Hard Moments
2. Finding Glory in the Mundane
3. Rest Releases Our Burdens
4. Weak and Needy Is Perfect
5. When Mom Is Called to Suffer
6. Following His Pattern
7. Resurrected Motherhood
Conclusion
Free extras
Specification
| | |
| --- | --- |
| Author | Liz Wann |
| ISBN | 9781784985752 |
| Format | Paperback |
| First published | March 2021 |
| Dimensions | 129mm x 198mm x 7.6mm |
| Language | English |
| Pages | 128 |
| Publisher | The Good Book Company |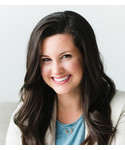 Emily Jensen
Coauthor of Risen Motherhood: Gospel Hope for Everyday Moments and cofounder of the Risen Motherhood ministry
This book is for moms who aren't who they thought they'd be and finally see that they can't just get their act together. Liz understands the heart of the struggling mom, but she also understands where true hope is found. The End of Me points moms to the gospel of Jesus Christ, where grace is received, identity is restored, and true obedience begins.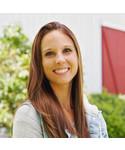 Sarah Walton
Author of Hope When It Hurts and Together Through the Storms
Two things ring true for most moms. One is that we often enter into motherhood with confident excitement and hopeful expectations. The second is - reality always hits. Although motherhood is a blessing and a gift, sooner or later, challenges, stresses, and the unexpected begin to shake our confidence and bring us to the end of ourselves. And we wonder - am I the only one? For that reason, I'm thankful that Liz Wann has written "The End of Me" to every mom who feels they fall short of the mom that they desire to be. With a fresh and honest perspective Liz not only acknowledges the realities of motherhood, she shows us how the weakness and insecurities we face may be the very things that lead us to a strength beyond ourselves - a strength that comes only through Jesus.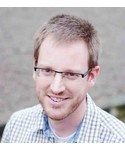 Tim Challies
challies.com
We all learn by experience that life's most rewarding things are often also life's most difficult things. Parenting is certainly no exception, and part of what makes it so tough is the sense of failure that so often accompanies it. If you're a parent, and specifically a mother, who is aware of your failings, aware of your shortcomings, aware that you aren't exactly the mother you thought you'd be, then this book is for you. Its promise is not that it will make mothering easy, but that it will point you to the hope and confidence God offers you through the gospel of Jesus Christ.
Mom, Do You Feel Like You've Got This?
Amber Thiessen, February 17th 2021
As much as we long for some version of success as mothers, we just won't find it in relying on ourselves. Even though it's our most natural tendency. This book is an important reminder for those of us who love and follow Jesus, and are learning the journey of motherhood in light of who he is.... continue reading
"Honest, practical and Gospel centred"
I don't usually write in my books, but I've already covered this in notes. A short, honest and gospel centred book aimed at mothers who are tired, who are struggling and who don't love every minute. Liz helps us to see how God is at work in the daily grind of raising little people and offers warm encouragement to keep going.

Each chapter finishes with some practical advice, a prayer and a couple of blank pages for notes/journaling.
"The end of me, the beginning of rest in Jesus"
'The end of me' sounds a bit depressing, I'm a mum, my life is over! But this is one of the best books I've read on being a mum. As Liz Wann writes in one of her chapters - changing how we look at our lives as mum's helps us to see glimpses of God working in our lives.
Liz is so honest in her examples and it's so lovely to read something and think - yes, that's my life, that's what I've been through or thought or done. But it's what comes next that gives us the encouragement to keep going - likening motherhood to the call of every believer to be christ like but also realising that we won't always manage that. Chapter 3 is my favourite chapter that I will read and re-read many times I think, as it encourages us in those times of failure to find rest in Jesus not what we have or haven't accomplished that day.
This is a short book but full of encouraging nuggets, I know I will be reading this book again as I continue to face the daily struggles of motherhood and not only that but will be buying copies for friends!