The Big Wide Welcome Storybook
A True Story About Jesus, James, and a Church That Learned to Love All Sorts of People
Bible storybook that inspires young children to be like Jesus and love others.
Part of the Tales that Tell the Truth series.
Promo video and full read-through
This beautiful hardback Bible storybook for 3-6-year-olds uses the Bible's teaching on favouritism from James chapter 2 to encourage children to love and welcome people regardless of their wealth, personality or background, just like Jesus does.
Jesus knows that everyone needs him to rescue them from their sin, and he welcomes anyone who is sorry and asks to be his friend. In this book, children will learn that Christians and churches are called to be like Jesus: to give a big, wide welcome to all kinds of people so that they can hear the good news for themselves.
From the author of the bestselling God's Very Good Idea, a book celebrating diversity and dignity.
Free extras
Specification
| | |
| --- | --- |
| Age range: | 3 - 6 |
| Author | Trillia J. Newbell, Catalina Echeverri |
| ISBN | 9781784983918 |
| Format | Hardback |
| First published | January 2022 |
| Dimensions | 220mm x 260mm x 10mm |
| Language | English |
| Pages | 32 |
| Publisher | The Good Book Company |
Laura Wifler
Co-founder, Risen Motherhood; Author, Any Time, Any Place, Any Prayer
A phenomenal book on an important topic for adults and kids alike. Trillia's writing paired with Catalina's illustrations hit a home run.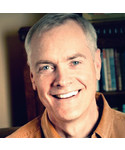 Ray Ortlund
President, Renewal Ministries
The Big Wide Welcome will help us raise the next generation with smaller biases and bigger hearts, for Jesus' sake. Thank you, Trillia, for equipping our families and our churches to embody the heart of our Lord himself with beautiful clarity!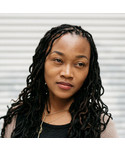 Blair Linne
Author, Finding My Father
This is a childrenís story that is not just for children. Trillia winsomely shares why we should never play favorites. This is a book you want to have in your home, your school, or your church library, because this is a message we want reverberating from usóthat Christians model Jesus in how we love all people.
"Great Read and Biblically Faithful"
This is a great book that explores a less well-known passage from the book of James to speak into a pretty relevant issue. I love the artwork (I've got a number of the books in this series) and the writing is both easy to understand and faithful to the Bible text. I use these with the younger age group at our church (e.g. 3-8s) but they could probably work for those a little younger or older. It's really good print quality too and the hardback cover means that it should survive being pulled off the bookshelf every Sunday!
"Timely read!"
Do you view yourself as welcoming? Do you treat others differently based on their social status? Often times we can play favorites without even realizing it. This is not the example scripture sets for us, we know this because James 2 instructs us to not show partiality. The Big Wide Welcome encourages children to love like Jesus loves, not playing favorites but inviting every and all people into knowing the love of Christ and the Gospel.

What a timely read! During a time where division is rampant, pressures to pick a side and play a favorite are everywhere we turn ( think television, social media, even in our own churches at time, sadly), we can encourage our children and our own hearts to welcome others like Jesus did.
"Expressive reading by Newbell"
We may all be guilty of playing favorites at times. The Big Wide Welcome is a reminder that we should love like Jesus and embrace diversity.