Swipe Up
A better way to do love, sex and relationships
Discover God's positive vision for sex and relationships
In a sex-saturated culture where anything goes, it's tempting to think that the Christian vision for sex seems dull, uninspiring and just plain weird!
Join author Jason Roach as he reflects on how he discovered a different way of looking at sex, relationships and love. He found the true intimacy he was craving in God's perfect design for sex and sexuality—and shares how you can too.
Discover a better story than the one our culture tells, a story where respect, generosity and care for others abound and relationships can flourish. Trade insecurity for confidence, anxiety for freedom and stress for happiness as you enjoy who God has made you to be and live in the way He intends.
Contents
Foreword: by Glynn Harrison
Introduction: why I am telling my story
1. Something more
Or My Girlfriend was a pole dancer
2. Here for a reason
Or how Shaving has never been quite the same again
3. Celebrating our situation
Or Why singleness is not second best
4. Faithful
Or Why anniversaries matter more than wedding days
5. Friendship
Or why "the one" isn't enough
6. Speaking to our world
Or Why "Stop it" just won't do
Epilogue: Swipe Up.
Extras
Specification
| | |
| --- | --- |
| Author | Jason Roach, Glynn Harrison |
| ISBN | 9781784983703 |
| Format | Paperback |
| First published | October 2019 |
| Dimensions | 129mm x 198mm x 7.1mm |
| Language | English |
| Pages | 96 |
| Publisher | The Good Book Company |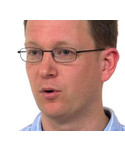 This week you'll be gazing at numerous screens that reinforce our culture's fantasies of love, sex and relationships. Why not give up some of that time to gaze at the reality of God and his better love stories? Reading Jason's personal and practical book will do you so much more good.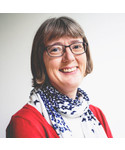 In a world where our western culture's narrative about sex and relationships so easily steals our minds, this little gem of a book helps us lift our gaze and see a far more beautiful story. Seamlessly weaving together personal experience and biblical truth, Jason Roach reminds us of God's astonishing love and the privilege it is to love others in ways that honour him. It's not a book of "don'ts" but a book that helps us rejoice in our risen Lord. Accessible, practical and wonderfully engaging - a great read for anyone desiring purity, intimacy and joy.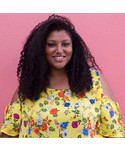 A funny, honest and challenging account of the agonies and ecstasies of relationships. Jason takes us to the dizzying heights of Gods eternal story and ties that's into the details of our lives – lives of passion, intimacy, sexuality, singleness , friendship and marriage. Big ideas, short chapters – definitely worth reading and passing on!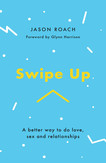 "Not quite what I was looking for."
I was looking for a book to give teenagers but felt this was too 'philosophical' for them. The material is biblically sound and the ideas excellent but it is highly prsonal and it just somehow didn't seem to connect with the sorts of problems I had in mind. I'm sorry I can't be clearer than this..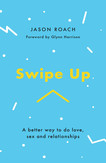 "Honest, compassionate and relevant"
This wonderful little book gets us to the heart of what it means to be God's dearly loved children, and how this "better story" helps us to navigate our relationships with others. Jason writes with honesty and compassion and gave me a clearer view of my past, present and future in the light of the glorious gospel of God's lavish love for us. The story-telling nature of the book is perfect for a story-loving culture in which relationships are all over the place. I highly recommend you read this and then pass it on.