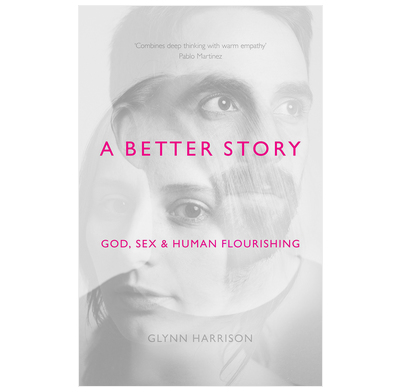 A Better Story
God, Sex & Human Flourishing
A critique of the sexual revolution and a presentation of the far superior Biblical vision of sex and relationships
The 1960s heralded a sexual revolution, transforming society's vision for sex and relationships
With an appealing narrative of freedom and authenticity, the revolution won the hearts and minds of many.
The church's leaders and faltering apologists seem overwhelmed.
And biblical Christians tend to react defensively rather than offering a compelling vision of their own. Many young Christians are questioning whether the gospel really is good news in this area
But What if ...
We faced up honestly to our sub-Christian culture of shame?
Re-imagined what it means to be made sexual in the image of God?
Remembered that we flourish when we live in harmony with God's design?
And left behind the broken promises of the sexual revolution to tell a better story of our own?
Specification
| | |
| --- | --- |
| Contributors | Glynn Harrison |
| ISBN | 9781783594467 |
| Format | Paperback |
| First published | January 2017 |
| Dimensions | 141mm x 215mm x 19mm |
| Language | English |
| Pages | 192 |
| Publisher | IVP |
A BETTER STORY: GOD, SEX, AND HUMAN FLOURISHING
Justin Taylor, The Gospel Coalition, February 27th 2017
This book, then, seeks to offer a confident, biblically rooted moral vision which needs to be shared with prayer and courage.... continue reading
"Essential Reading"
The sexual revolution has left the church on the back foot since the 1960s. Christians who uphold an orthodox view of Christian sexual ethics face being labelled as wrong, immoral, dangerous and even oppressive, for holding positions on sex and marriage that were the cultural norm within the last fifty years.

Harrison uncovers the roots of the sexual revolution, shows how its advocates have turned it into a compelling story that has ultimately failed to deliver on its promises. In the final third of the book, Harrison turns to show how the church can recover from the shock of this changing culture, to demonstrate the goodness of God's view of sex and relationships, and ultimately to display to the world the truthfulness of the gospel.

I wasn't looking forward to reading this book (who enjoys books about sexual ethics, morality, and culture?!!) but I found myself thrilled by it. Harrison writes in an engaging tone, with a clear measured manner, chapters are concise, and there's useful key points at the end of each chapter.

This book is jaw-droppingly good and should be essential reading for all thinking Christians.