Long Story Short
Ten minute devotions to draw your family to God
Family devotional designed to explain God's plan of salvation through the Old Testament.
Christian parents know the importance of passing the gospel story on to their children, yet we live in a busy world filled with distractions. Schedules collide, there is homework and yard work and dishes and laundry, the car's oil should be changed, there are phone calls to make and before you know it, everyone is getting to bed late again.
The Bible can seem like a long story for an active family to read, but when you break it down into short sections, as Marty Machowski does, family Bible study is easy to do. Long Story Short will help busy parents share with their children how every story in the Old Testament points forward to God's story of salvation through Jesus Christ. You won't find a more important focus for family devotions than a daily highlighting of the gospel of grace. The clever stories and good moral lessons in many kids books may entertain and even help children, but the gospel will transform them. The gospel is deep enough to keep the oldest and wisest parents learning and growing all their lives, yet simple enough to transform the heart of the first grader who has just begun to read.
Ten minutes a day, five days a week is enough time to pass on the most valuable treasure the world has ever known. Long Story Short is a family devotional program designed to explain God's plan of salvation through the Old Testament and is suitable for children from preschool through high school.
Free extras
Specification
| | |
| --- | --- |
| Age range: | 4 - 14 |
| Contributors | Marty Machowski |
| ISBN | 9781935273813 |
| Format | Paperback |
| First published | January 2011 |
| Dimensions | 152mm x 230mm x 36mm |
| Language | English |
| Pages | 396 |
| Publisher | New Growth Press |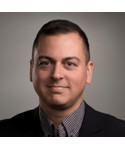 Justin Taylor
Gospel Coalition blogger and Vice-President of Editorial, Crossway
Long Story Short is the best material for family devotions I've ever seen. If you're looking for something careful, creative, and Christ-centered without being corny, confusing, or condescending, look no further. Pastors would be wise to buy this book by the boxful and get a copy into the hands of each family in their church.
"Excellent- a must buy for those who want to improve or start regular family devotions"
This is a fantastic book. I cant recommend it enough. For the past month my husband has been taking us through it as a family, for devotions. Each devotion is a good size with a lot of questions to help children interact, think about the passage and come to an understanding. It would be good for many different ages (my boys are 5 and 9 and both equally interact and enjoy.) I love how it helps us always come back to Jesus and the Gospel each week and doesn't rush through stories.