Easter in Three Words
A short, accessible, clear booklet explaining the message at the heart of Easter.
This evangelistic booklet by William Taylor sums Easter up in three words, showing how the events of the first Good Friday and Easter Sunday were true, wonderful, and life-changing.
It is a short, accessible and clear explanation of the gospel.
The companion to Christmas in Three Words, this is ideal for giving away over Easter at missions and evangelistic meetings, and to friends, family, colleagues and neighbours.
Contents
1. A royal death
2. A purposeful death
3. A transforming death
Free extras
Specification
| | |
| --- | --- |
| Contributors | William Taylor |
| ISBN | 9781784982720 |
| Format | Pamphlet |
| First published | January 2018 |
| Dimensions | 105mm x 148mm x 1.5mm |
| Language | English |
| Pages | 16 |
| Publisher | The Good Book Company |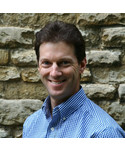 Vaughan Roberts
Pastor, author and President, Proclamation Trust
William Taylor takes us to the heart of the Easter message with engaging clarity and warmth. This brief booklet will surely help many discover the power and wonder of the risen Christ for themselves.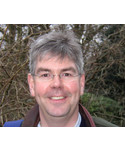 John Stevens
FIEC
The events of Easter are at the very heart of the Christian faith, and yet many people in Britain today do not know what happened and why it matters. William Taylor tells the Easter story from John's gospel with simplicity and clarity, persuasively explaining who Jesus is, and what his death accomplished. Written from the experience of years of personal evangelism, this is an ideal resource for evangelism at Easter. The biblical evidence that it presented has the power to convince sceptics and inquirers of the truth of the gospel message.  I pray that many who read it will come to share the experience of one City lawyer who, having read John's gospel, concluded "I am compelled to believe".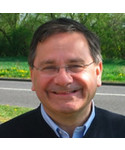 Roger Carswell
Evangelist and author
This is William Taylor at his very best. He explains the Easter/Christian message clearly, concisely and convincingly. I will be very happy to pass this booklet on to all whom I meet.
"Excellent"
A truly excellent evangelistic tool. "Easter in Three Words" is clear, understandable and biblical. I bought 10, and wished I had bought more! Five of them I delivered to neighbours in a gift package, and one of these neighbours called on me to thank me, saying he had read the booklet, and "it makes sense." Since then he has read the booklet again, and has had a chat with me and 2 Christian friends, one of whom gave him a Gideon New Testament. This resulted in his willingness to undertake a short introduction to the Christian faith, which my friends and I are now arranging. I have distributed the other 5 to various folk, including the the man in a Highways Maintenance van who was working outside my house!
Praise God!
"Very clear and useful for Gospel outreach!"
We purchased a large number of these tracts and used them for Easter Outreach at our workplace. The tract was ideal because it is quite gentle without compromising on Gospel clarity. Thanks very much!
"A first class resource"
Used about 50 of these, but wished we'd blitzed the whole vicinity around church, the booklet is so engaging, helpful and clear.