Counterfeit Gods
When the Empty Promises of Love, Money, and Power Let You Down
Tim Keller challenges the reader from the Bible with the ever-present issue of idolatry.
Read a review by Tim Challies.
The issue of idolatry has been with the human race for thousands of years; the subtle temptation is always to take what is good and turn it into the ultimate good, elevating it above all other things in the search for security and meaning.
In this timely and challenging book, New York pastor Timothy Keller looks at the issue of idolatry throughout the Bible – from the worship of actual idols in the Old Testament, to the idolatry of money by the rich young ruler when he was challenged by Jesus to give up all his wealth. Using classic stories from the Bible, Keller cuts through our dependence on the glittering false idols of money, sex and power to uncover the path towards trust in the real ultimate – God.
Today's idols may look different from those of the Old Testament, but Keller argues that they are no less damaging. Culturally transforming as well as biblically based, Counterfeit Gods is a powerful look at the temptation to worship what can only disappoint, and is a vital message in today's current climate of financial and social difficulty.
Contents
Introduction: The Idol Factory
One: All You've Ever Wanted
Two: Love Is Not All You Need
Three: Money Changes Everything
Four: The Seduction of Success
Five: The Power and the Glory
Six: The Hidden Idols in Our Lives
Seven: The End of Counterfeit Gods
Epilogue: Finding and Replacing Your Idols
Notes
Bibliography
Acknowledgments
Free extras
Specification
| | |
| --- | --- |
| Contributors | Dr Timothy Keller |
| ISBN | 9780340995082 |
| Format | Paperback |
| First published | September 2010 |
| Dimensions | 129mm x 197mm x 15mm |
| Print size | 9pt |
| Language | English |
| Pages | 240 |
| Publisher | Hodder & Stoughton |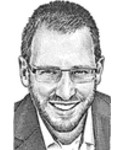 Counterfeit Gods
Tim Challies, Challies.com, October 20th 2009
Truly, the human heart is an idol factory. Counterfeit Gods points to Scripture to help root them out, turns to the Cross to find forgiveness and points to the gospel as the power to find ultimate freedom from them. This is an excellent book and one I hope to read again, perhaps in a group setting. It is easily one of the best books I've read this year and I commend it to you.... continue reading
"Priority reading for our generation"
Tim Keller "understands the times" in which we live and this brilliant analysis of our Western culture and the substitutes that we have put in place of God is at the same time a penetrating biblical study. The book is powerful, relevant and challenging as we search our own hearts and seek to present the gospel to our generation.
"Excellent"
One of the best Christian books I have read in a long time.