S.E.E.K.
More Real World Questions / More Real Word Answers
Biblical answers to 52 questions from teenagers covering issues from society, education, the Bible, theology and God.
Lots of people are seeking something. Some are seeking things that don't exist (like the Loch Ness monster), others are simply seeking happiness. Jesus promises that those who seek God will find him. And this book will help you on the way to seeking him. Ask questions. Engage with the answers. Think through these issues for yourself.
This engaging follow–up to the popular A.S.K. takes 52 new questions from real teenagers. Covering issues from society, education, the Bible, theology, God, each short chapter contains a question, a Bible passage, a verse, a discussion, something to consider, further reading and a prayer.
Free extras
Specification
| | |
| --- | --- |
| Age range: | 12 - 18 |
| Contributors | David Robertson |
| ISBN | 9781527107052 |
| Format | Hardback |
| First published | July 2023 |
| Dimensions | 138mm x 216mm x 17mm |
| Language | English |
| Pages | 224 |
| Publisher | Christian Focus |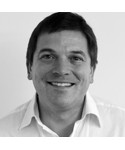 Rico Tice
Founder, Christianity Explored Ministries
This book is remarkable in its scope, depth and simplicity. My twelve–year–old son told me: 'It tells you the truth, even when it's controversial.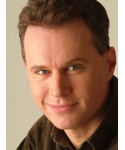 Colin Buchanan
Christian Children's Recording artist and author, Sydney, Australia
We live in a time when so many questions about the Christian faith and current issues feel like they've become weaponised. I love David Robertson's fearless and friendly way of stepping into the path of sticky and sometimes confronting questions that can flummox, threaten and confuse young and old alike. And I love how a book David has written for youth turns out to be such valuable resource for all of us!