5 reasons to love September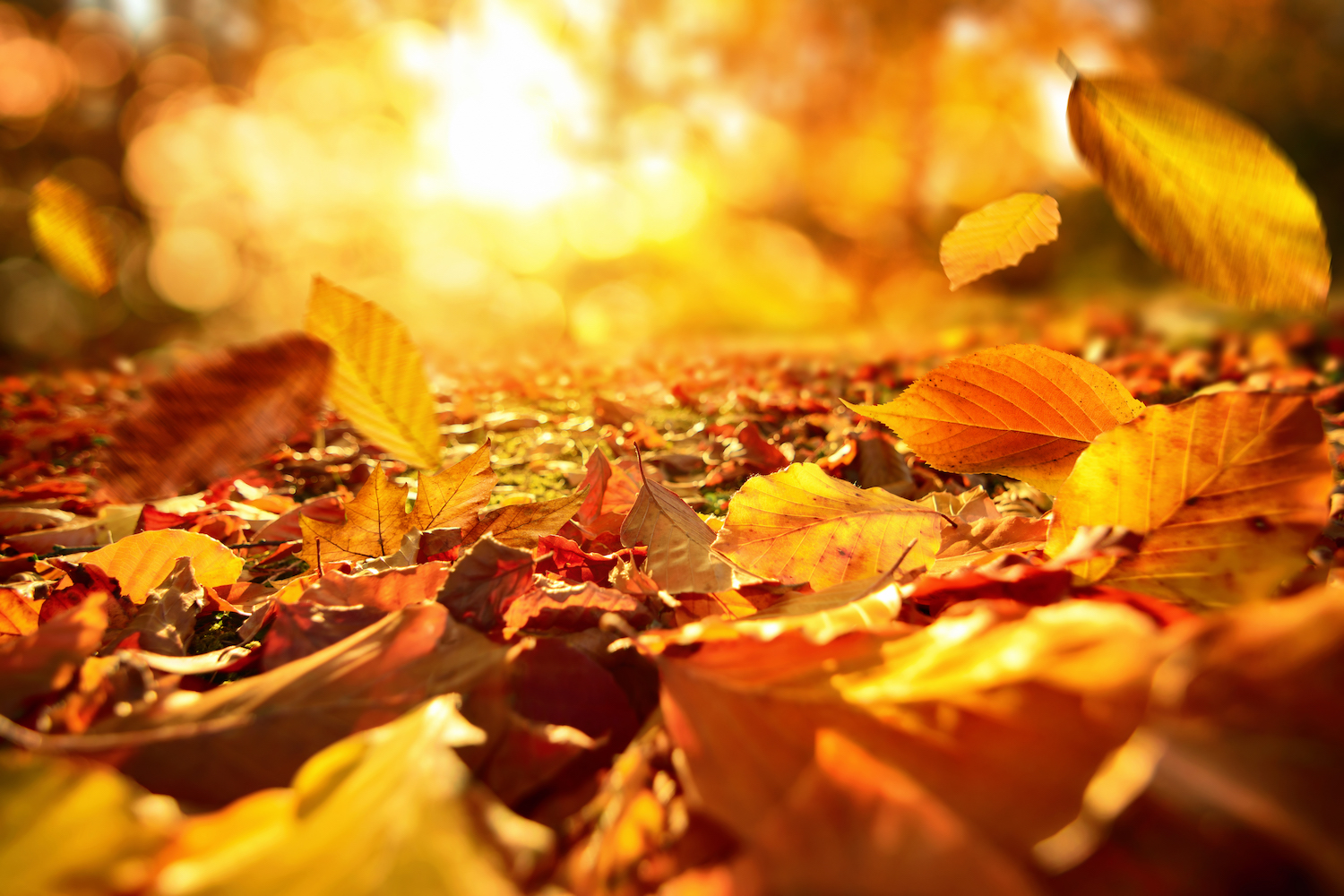 For some of us, September can be a gloomy month. The kids are all back at school, the summer draws to a close, and the days get shorter. Winter is on its way. Ho-hum.
But we shouldn't despair. September can also be brilliant month. The trees begin to tease us with the promise of another beautiful autumn/fall, and as temperatures drop our taste palettes instinctively turn towards all the delicious homely recipes we love at this time of year. Home-made pies, chunky soups, roasted meats. Yum-yum.
It's also a great time to build up a good stack of books to look forward to. As we pack away the picnic blanket in favour of a cosy nook, here are five titles we're releasing in September that you can look forward to. I've asked the editor of each one to gives us their favourite thing about them. We're sure you'll love them just as much as they do!
1. Enjoying God By Tim Chester
Editor Alison Mitchell:
"I so loved working on this book—there are many sections that have stayed in my mind. One particular favourite comes from a part where Tim Chester is talking about the creativity with which God made our world:
'Think about a glass of water. The simplest of things, yet my life depends on it. We drink water. Wash in it. Swim in it. Play with it. You can have water fights. We live in a world of water pistols. Why? Just so we can have fun. And it rains on you. We live in a world in which water just falls from the sky. Is that not the most extraordinary thing? Don't moan about a rainy day. Which of us would have designed a world in which water falls out of the sky?'
I think about this every time it rains—every time water falls out of the sky—and it helps me to enjoy my relationship with God right at that moment."
2. The Friend Who Forgives by Dan DeWitt
Editor Alison Mitchell:
"I was a children's worker for many years, so I particularly enjoy working on our range of illustrated storybooks. I know from experience how many times children experience just partial forgiveness. They mess up—sometimes in the same way again and again—and even though they say sorry they may feel the slate is never fully wiped clean. So that's something Dan DeWitt was keen to bring out in his story about Peter's denial of Jesus. Peter failed Jesus many times, but Jesus forgave him completely, totally, utterly. This lovely book then reminds children (and any adults listening in) that Jesus will forgive us too—again and again and again."
3. Gender: A Conversation Guide For Parents and Pastors by Brian Seagraves and Hunter Leavine
Editor Tim Thornborough:
"As a parent of three children, who are now young adults, I know the power of the culture to shape the minds of young people. And nowhere is that felt more strongly at the moment than in attitudes towards gender identity and sexuality. I think our biggest danger as parents, pastors or children's group leaders is to stay silent. That's why I'm delighted that this book not only gives us solid reasons for crossing the 'pain threshold' in conversations with our children, but really helpful practical advice on what to say and how to say it."
4. The Reluctant Evangelist by Richard Coekin
Editor Alison Mitchell:
"We might expect a book called The Reluctant Evangelist to make us feel guilty about our failings and that we 'ought to be better evangelists'. And of course this book encourages us to share the great news of Jesus as widely and well as we can. But for me, the big thrill was in seeing God himself as The Great Evangelist. Richard Coekin shows us that God has a greater heart for the lost than we ever will. So while Jonah just wanted to condemn the Ninevites for their wickedness, the Lord's evangelistic heart was controlling everything so that they would repent and turn to him. I really appreciated that perspective."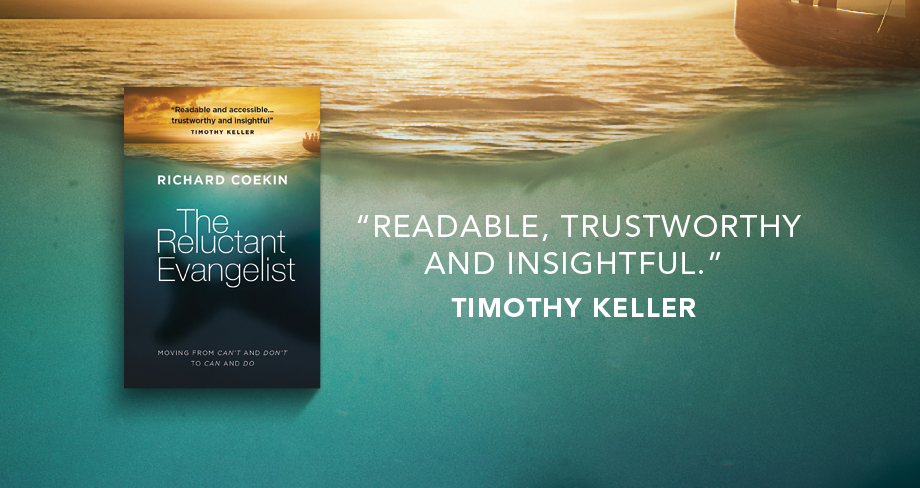 5. Colossians and Philemon For You by Mark Meynell
Editor Tim Thornborough:
"Mark Meynell has done something remarkable. He has written a commentary on Colossians and Philemon that is engaging, exciting, exploding with ideas, and thoroughly nourishing to read. His deft handling of the question of slavery in regard to Onesimus is worth the price of the book alone. And there are some awesome illustrations that really help nail down the heart of these New Testament letters."