Canon Dr Michael Green lectures at the Oxford Centre for Christian Apologetics. His many books include Evangelism in the Early Church, I Believe in the Holy Spirit, I'd Like to Believe, But … and Lies, Lies, Lies! He has travelled the world in the cause of the gospel, and has been, amongst other things, a minister, a college principal, an apologist and a radio/TV speaker. He lives with his wife Rosemary in Oxford, UK.
Resources by Michael Green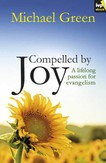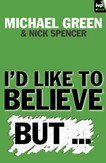 I'd like to believe, but...
ebook