5 Things to Pray for Your World
Prayers that change things for your Community, your Nation and the wider World
Fresh prayer ideas for a world in need, all drawn from Scripture
When we watch the news, our hearts break for a world in need. But Christians are not powerless to help: we can pray. In fact, that's exactly what God tells us to do: "petitions, prayers, intercession and thanksgiving [should] be made for all people" (1 Timothy 2 v 1-2). If we're serious about reaching our local community with the gospel, the first thing we'll do is pray.
Trouble is, most of us don't know where to start. How do we pray meaningfully for people who we don't know and will probably never meet? Deep down, the issues seem too big, too emotionally disconnected, and we're not sure our prayers will really make a difference.
That's where this little book is designed to help. It will equip you to pray powerful prayers for the world around you—prayers that really change things, because they're based on God's word.
Each spread takes a passage of Scripture and suggests 5 things to pray for a local, national, or international issue. Because when we pray in line with God's priorities as found in his word, our prayers are powerful and effective (James 5 v 16)—and that's a truly thrilling prospect.
Use this book to:
• Guide your prayers during your personal quiet times
• Equip church members to pray meaningfully for your local community and nation
• Help you prepare expressive public intercessions for church
• Fuel your church prayer meeting
• Help you know how to pray in the wake of major world events
Use this book in any number of ways: work through it as part of your daily quiet time, or pick it up whenever a situation arises that is in particular need of prayer.
Contents
Introduction
Praying for your community
Your church in the community
Homes on your street
A schools
Local workplaces
A hospital
The poor and marginalised
Places of worship
Praying for your nation
The Justice system
Elections
Government
Head of state
Armed forces
The media
Families affected by tragedy
Praying for the world
A country affected by natural disaster
A country affected by war
A country affected by poverty
A country affected by terror
A country that needs the gospel
A church affected by persecution
A missionary
Specification
| | |
| --- | --- |
| Author | Rachel Jones |
| ISBN | 9781784982584 |
| Format | Paperback |
| First published | 2017 |
| Dimensions | 110mm x 178mm |
| Language | English |
| Pages | 96 |
| Publisher | The Good Book Company |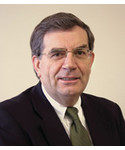 From Jesus' disciples to Martin Luther's barber and beyond, "teach us to pray" has been a frequently heard heart-cry. But the truth is we can only really learn to pray by praying. Here 5 Things to Pray for your World will help you. It takes an old idea, tested and tried throughout the ages – a prayer list – and turns it into a thought-provoking, vision-expanding, prayer-stimulating tool. It is small enough to fit into your pocket, but big enough to change your life. Simple, but brilliant.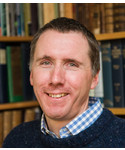 We all know we should pray for the world. But where to start? 5 Things to Pray for Your World is a great option. It will expand the horizons of your prayers as well as shaping them by God's word.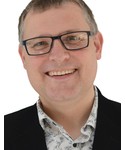 I loved Rachel's first two books and this third does not disappoint. Praying Scripture is liberating and exhilarating. Rachel's new book helps us to do that carefully, wisely and in a biblically focused way, without being constraining. The prayers I pray as a result are still very much my own. I will be using this superb resource both in my own devotions and in church life.