Women and God
Hard Questions, Beautiful Truth
How to appreciate and enjoy the Bible's teaching about women
What does the Bible really say about women?
Is God somewhat sexist?
Is there a way to see what God says in this area not only as true, but also as beautiful?
In this warm, conversational, sympathetic book, Kathleen Nielson asks the hard questions on this most emotive subject, showing how truth can not just be believed, but enjoyed. Women of all backgrounds, views, and ages will want to read this crucial book.
Contents
1. Introduction
2. How We Got Here
3. Second Place?
4. Fallen Women (and Men)
5. How to be a Strong Woman
6. The Darkest Places
7. Women, Sex, and a Problem of Double Standards
8. You and Your Body
9. The Kind of Man We'll Love to Love
10. Women and Marriage
11. Women and the Church
12. Beautiful Truth Today
Specification
| | |
| --- | --- |
| Author | Kathleen Nielson |
| ISBN | 9781784982799 |
| Format | Paperback |
| First published | 2018 |
| Dimensions | 135mm x 216mm x 11mm |
| Language | US English |
| Pages | 208 |
| Publisher | The Good Book Company |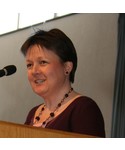 I loved this book! Women and God is more than just an overview of the roles of women in the family and the church. It tackles all the usual texts as well as the more shocking and perplexing ones that other people sometimes avoid. Kathleen anticipates all the questions and objections that people have, and then answers them from the text with wisdom, clarity, and sensitivity. What makes this book so compelling is her conviction that God is good, and that women can have confidence that living by his word is a beautiful thing and for our good.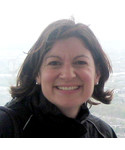 I am encouraged by this book, which takes on a subject that is not easy or popular as it grapples with some seriously hard questions and helps equip us to answer them from God's
word. As you read the book, it is easy to see that Kathleen herself delights in the goodness of God's plan for women as she carefully and winsomely seeks to show us how that goodness runs throughout the whole Bible.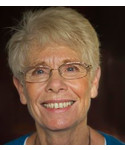 I applaud Kathleen Nielson's courage in facing some difficult questions head-on and I think many will benefit from her thorough approach and carefully argued insights. Often the issues dealt with in this book are fraught with emotion, which obscures careful reasoning. Kathleen keeps us fixed on the word of God, while showing his love and compassion toward women.