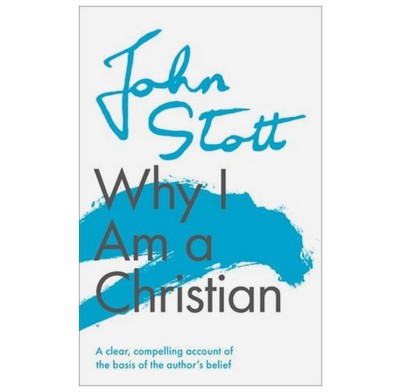 Why I Am a Christian
A Clear, Compelling Account Of The Basis Of The Author's Belief
A clear, compelling account of the basis of John Stott's Christian faith.
In a dark little chapel many years ago, a solitary schoolboy went in search of God and later gave his life to Christ. It turned out to be the most significant step he was ever to take.
John Stott has been used to lead countless others around the world to faith in Christ. In this book he talk about his own spiritual journey and provides a compelling, persuasive case for considering the Christian faith. He talks passionately about Jesus being the key to true freedom and fulfilment and urges readers to take an honest look at Jesus.
Contents
1. The Hound of Heaven
2. The claims of Jesus
3. The cross of Christ
4. The paradox of our humanness
5. The key to freedom
6. The fulfilment of our aspirations
7. The greatest of all invitations
Conclusion: RSVP
Specification
| | |
| --- | --- |
| Contributors | John Stott |
| ISBN | 9781789742923 |
| Format | Paperback |
| First published | April 2021 |
| Dimensions | 137mm x 215mm x 9mm |
| Language | English |
| Pages | 160 |
| Publisher | IVP |