Why bother with church?
ebook
And other questions about why you need it and why it needs you
A short, readable book that explains clearly and simply what the church is and why it really matters.
Part of the Questions Christians Ask series.
The church has an image problem.
It is widely viewed in the world at large as being outdated, boring, irrelevant and filled with backbiting hypocrites.
How different that picture is to how the Bible talks about the new family that Jesus has gathered. It is a precious bride, a sparkling jewel, a lifeboat for forgiven sinners that is precious and holy; nurturing and warm; filled with truth, friendship and all embracing, forgiving love.
Sam Allberry understands the collision between these two views, and how, even as Christian believers, we can lose sight of how truly wonderful church is and should be, and what a privilege it is to be part of, and to serve.
In this brief accessible but thorough guide to church, Sam outlines what church is and why we need it. And how, when we have got it wrong, we can move closer to what a true church should be.
Part of the Questions Christians Ask series: a range of short, simple books designed to help Christians understand what God has said about these questions and many more in the Bible.
Contents
Introduction
1. Foundations: how to consider church
2. Life changing: how to attend church
3. Running: how to organise church
4. Imperfect: how to survive church
5. Wonderful: how to love church
Conclusion
Specification
| | |
| --- | --- |
| Author | Sam Allberry |
| ISBN | 9781909559271 |
| Format | Digital Download |
| First published | March 2016 |
| Language | English |
| Pages | 96 |
| Publisher | The Good Book Company |
Other information
A great series and an excellent resource. Important issues tackled thoughtfully, carefully, thoroughly and biblically. You couldn't ask for anything more. So don't. Buy these and use them well.
- Steve Timmis, Director Acts 29 Europe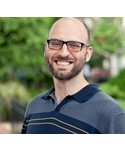 Your church is a miracle. If you didn't know that, this book will help you understand why. New believers and old believers with conflicted feelings about the church will especially benefit. Read this excellent book to learn how to love Christ's people better and worship God more.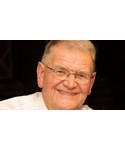 An excellent and hugely important book. Up-to-date, punchy, humorous but penetrating, Sam makes the case that we need to rediscover the huge relevance of the church in our Christian lives.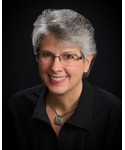 This book about the church is a gift to the church. It's clear, winsome, and needed, reminding us of the great reality of the body of Christ called to live, worship, and minister together in his name until he comes. I'm grateful for this biblical call to remember who we are and what, by God's mercy, we get to be and do as his gathered people.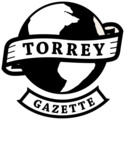 "A delight to read"
John Edward Knox, April 20th 2016
The strength of the book is the skill Sam has in answering the questions with brevity, clarity, and thoroughness. … Sam doesn't brush sin under the rug or cover up the ugliness brought into the church by sinners. He knows that people have been hurt by the church and he is gentle with them. He writes with both doctrinal conviction and pastoral care.... continue reading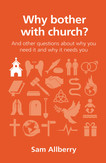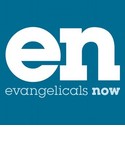 Shall I Go?
Paul Spear, Evangelicals Now, May 1st 2016
The basic premise is that church is very important for every Christian! The author is concerned for those who profess faith but who distance themselves from church. This may be caused by the consumerism and individualism endemic in society, by poor biblical teaching, or by bad experiences of church life. The answer is to refocus on what the Bible teaches about the church. The book defines what a church is and outlines the characteristics of a good church. It also describes how different types of churches might be run. It gives lots of practical biblical advice on how to be a positive part of a church even with all of its good and bad points. The short section on pages 80–83 on the church as both a human and spiritual organisation is very insightful.... continue reading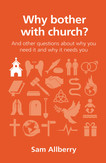 "Great and important book"
(Review written for 'Why bother with church?')
I found this short book to be clear and helpful. So many people, even Christians, struggle to know why being and active part of a local church is important. "Why Bother with Church" reminds us why! I have used this book in a couple of study groups, easy to read and easy to discuss.
"lifts believers up to the right attitude to the church"
(Review written for 'Why bother with church?')
Fits the series "Questions Christian Ask" well, and in a refreshing way lifts believers up to the right attitude to the church as the body of Christ meeting to worship our God of grace and love and to serve one another as the people of God. It doesn't hide the weaknesses of churches, but provides biblical wisdom to overcome what often spoils congregations.
"Brilliant! Concise and relevant."
(Review written for 'Why bother with church?')
Brilliant! Concise and relevant.
For all who are thinking about going back to church or those who have been upset and have left church, those who are going to church but are unhappy and even for those who are regular committed members of a church.
I actually read this book to help me understand why Christians wouldn't want to go to church, and found it very helpful. So really it's a great book for everyone to read.
"A very helpful book on an important topic "
(Review written for 'Why bother with church?')
Sam helpfully answers questions that either I have had or have heard asked about the subject of church. He does so with engaging clear language accessible to many. A great book to give to people especially those maybe starting out on the Christian life and thinking what's church all about. The book made me have a deeper love for the church.
"Great book, practical and helpful"
(Review written for 'Why bother with church?')
This book was suggested to me by a friend (who'd seen it but not actually read it) as I have been struggling with some aspects of church. This book was easy to read, and insightful, and really helped me adjust my thinking and remember what church is really about, as well as my responsibilities towards my local church. This book also acknowledges differences between denominations, which I found helpful. Definitely a book I think I'd read again, and recommend to friends.
"Very Helpful Summary"
(Review written for 'Why bother with church?')
We seem to find ourselves in the company of many disillusioned Christians who no longer feel the need to be part of a regular, worshipping church fellowship and although every part of me knows this is not right, until reading this book found it hard to articulate exactly why - A great help for those struggling with church in this ever increasing consumerism society. Quick & easy reading too.
"short, readable and thorough look at church and why it matters"
(Review written for 'Why bother with church?')
I found this book to be very readable, covering a lot of ground. Sam deals well with the issue of church, in a way that makes this book very appropriate as a gift to someone who is ambivalent about church involvement or inclined to focus on what church can do for them. Highly recommended
"A book worth bothering to read."
(Review written for 'Why bother with church?')
In an age when even Christians are tempted to do their own thing, this book gives clear, biblical and compelling reasons why we need to bother with church. A succinct overview but with understanding of the questions people have about church.
"Timely biblical challenge on church"
(Review written for 'Why bother with church?')
This short book is very timely. Without being unnecessarily theological, yet extremely biblical it meets a very real need. It is free from denominational bias and deals with differences fairly and impassively. It deserves to be widely circulated and should be a challenge to Christians who are not church members.