Where is God in a Coronavirus World?
ebook
How belief in a loving and sovereign God helps us to make sense of and cope with the coronavirus outbreak.
We are living through a unique, era-defining period. Many of our old certainties have gone, whatever our view of the world and whatever our beliefs. The coronavirus pandemic and its effects are perplexing and unsettling for all of us. How do we begin to think it through and cope with it?
In this short yet profound book, Oxford mathematics professor John Lennox examines the coronavirus in light of various belief systems and shows how the Christian worldview not only helps us to make sense of it, but also offers us a sure and certain hope to cling to.
John Lennox is an Emeritus Professor of Mathematics at the University of Oxford and Emeritus Fellow in Mathematics and the Philosophy of Science at Green Templeton College. He is also an Associate Fellow of the Said Business School and an Adjunct Lecturer for The Oxford Centre for Christian Apologetics. He is particularly interested in the interface of science, philosophy and theology. Lennox has been part of numerous public debates defending the Christian faith against well known atheists including Richard Dawkins, Christopher Hitchens and Peter Singer. He is the author of a number of books, including "Can Science Explain Everything?"
Contents
Introduction
1. Feeling Vulnerable
2. Cathedrals and Worldviews
3. Can Atheism Help?
4. How Can There Be Coronavirus If There Is a Loving God?
5. Evidence of Love
6. The Difference God Makes
Postscript
Extras
Specification
| | |
| --- | --- |
| Author | John Lennox |
| ISBN | 9781784985714 |
| Format | Digital Download |
| First published | April 2020 |
| Language | English |
| Pages | 64 |
| Publisher | The Good Book Company |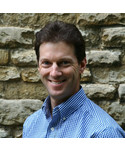 Which of us hasn't been confronted with urgent and deep questions as we have faced the threat of the coronavirus? John Lennox's engaging and profound book will help both committed Christians and the open-minded of any faith or none find answers from the Christian faith that provide both perspective and hope.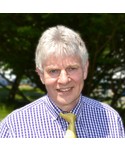 In the last few months the world has changed. John has written a number of books but none before in the space of a week, as he has this one. Yet despite its brief gestation, this book puts the coronavirus pandemic into a historical, scientific, theological and personal perspective that will help all of us who are in the midst of this crisis to view the situation though a wider-angled lens.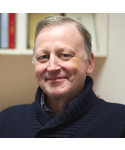 Warm, thoughtful, and engaging without ducking the issues, John Lennox puts in far better words what so many of us would want to say.
"Relevant and helpful"
Once again John Lennox thoughtful but gracious approach is spot on. Such a helpful book for Christians and an easy, helpful book to give to non Christian or seeking friends. So much logical but compassionate thinkong explored based on knowledge not just another opinion.Its small and easily read and digested by any thinking person wondering their way through this global pandemic and offering real hope .
Buy it and give it to others.
"Excellent Book"
Plenty of things to think about in this short book. An really useful review of how Christians have influenced the world positively during previous epidemics and also great pointers to how we can demonstrate the power of the gospel during this pandemic.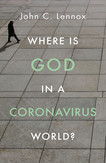 "Excellent apologetics"
(Review written for 'Where is God in a Coronavirus World?')
This is an excellent attempt at investigating the Coronavirus with Christian teaching. John Lennox's books are always worth reading and he opens up the mind to questions that are not always easily answerable.
"Highly recommend!"
What a brilliant book! John Lennox addresses the issue of global pandemic from the perspective of the Bible and Christian faith. I would highly recommend it, it's very short and easy to read.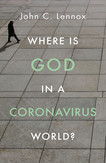 "Didn't inspire me"
(Review written for 'Where is God in a Coronavirus World?')
I wasn't sold on this little book.
I can't really remember what it said, which means it didn't say anything very profound. In a world situation which is brand new, uncharted and profoundly disturbing territory for the millions caught up in the so called pandemic, I think stronger meat than this is necessary to help people to come to realistic, God inspired conclusions about it.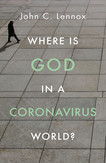 "Excellent"
(Review written for 'Where is God in a Coronavirus World?')
John Lennox has grasped a tough subject during a very perplexing period in world history. He puts the whole issue of the Covid-19 pandemic within the context of God's promises. His clear accessible style is engaging and authoritative. I recommend this work.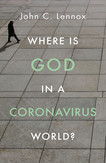 "Good"
(Review written for 'Where is God in a Coronavirus World?')
Easy to read. Some interesting thoughts.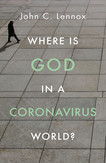 "Worthwhile read"
(Review written for 'Where is God in a Coronavirus World?')
Wasn't sure what to expect but then delighted with approach and content: most helpful and reassuring.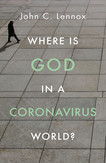 "Informative and thoughtful"
(Review written for 'Where is God in a Coronavirus World?')
I found this book helpful in bringing perspective to the questions which challenge us as Christians regarding God's role in this Covid 19 pandemic.
In considering both Atheistic, other world views and Christian beliefs, this short book encourages us to rest in the knowledge that God is love.Our hope is that through the fear and confusion Christians have a confidence in God which cannot be shaken.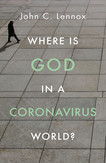 "Excellent book!"
(Review written for 'Where is God in a Coronavirus World?')
Prof. John Lennox tries to find good answers on difficult questions. And he does it in a very nice way. The book is sensitive but does not withhold the whole truth of sinfulness. In my opinion, a great presentation of the Gospel! Although it is written by an academic, I consider it articulate for a broad audience. I already got feedback from some unbelieving friends who also appreciate the book.