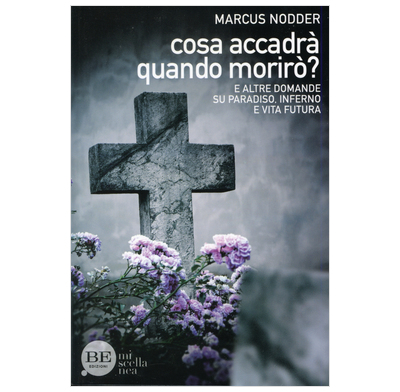 What happens when I die? (Italian)
and other questions about heaven, hell and the life to come
Outlining the Christian view of the afterlife clearly and simply from the Bible
Part of the Questions Christians Ask series.
We all have questions about death. Despite the strong assurance the Bible gives us about life beyond the grave, Christians are often troubled by other questions. What will happen on the day of judgement? Will we have bodies in heaven? Will there be rewards?
Marcus Nodder brings clarity to an area where many Christians are confused, and shows that there is much that we can say for sure from the Bible. Highly accessible and suitable for all Christians.
Part of the Questions Christians Ask series: a range of short, simple books designed to help Christians understand what God has said about these questions and many more in the Bible.
Contents
Introduction
1. Why is death a problem?
2. How can I be sure?
3. What will happen to my body?
4. What will it be like to die?
5. How do we cope with bereavement?
6. What will life be like in eternity?
Conclusion
Specification
| | |
| --- | --- |
| Author | Marcus Nodder |
| ISBN | 9788897963219 |
| Format | Paperback |
| First published | October 2015 |
| Dimensions | 114mm x 165mm x 8mm |
| Language | Italian |
| Pages | 96 |
| Publisher | BE Edizioni |
Also available in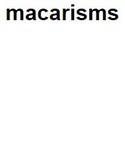 What happens when I die?
Dave McDonald, Macarisms, September 2nd 2014
This is not an academic book, written in ignorance of the pain of death. It's a book that integrates the promises of God with the experience of death. He begins by reflecting on the death of his dad, and I immediately warmed to the author as one who would empathise with people's experiences.... continue reading
What happens when I die?
Julian Churcher, CMF, July 1st 2014
This title – in the series 'Questions Christians ask' – is aimed at sustaining and encouraging the believer in their future hope, and challenging the seeker. Practical related questions such as 'Are ghosts for real?' and 'Cremation or burial?' are addressed in turn at the end of each chapter, and plentiful quotes from diverse sources make the whole very readable.... continue reading
"Very helpful"
(Review written for 'What happens when I die?')
Another fantastic book from this series. When "life after death" and "what we'll come back as" came up over dinner with unbelieving friends they were quite struck by the certainty of my response that we can be raised to life AS OURSELVES but without any of the broken bits!! Possible because Jesus has done it! I was able to answer with confidence because of what I read here about what the bible teaches. Thank you.
"Clearly explained"
(Review written for 'What happens when I die?')
Helpful and reassuring as I have recently lost my Christian husband. Also helpful to pass to a non believer. The whole Christian teaching was clearly explained. Excellent.