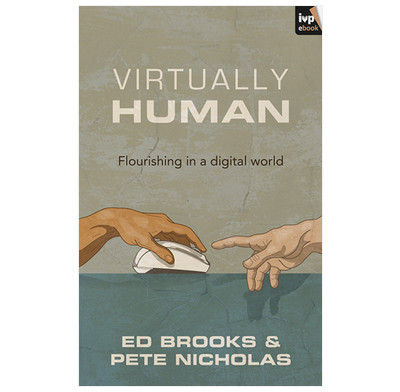 Virtually Human
ebook
Real Life in a digital world
No matter who you are, this book will help you navigate the digital world in a way that honours Christ and leads to your growth
The world is changing fast, and digital technology fastest of all.
The growth of social media and increasingly innovative digital advancements raises questions for every Christian. How should we understand the new digital age? And how can we live well within it?
These technologies hold awesome potential for good. But when we engage unthinkingly with the online world there is a danger that we begin to become increasingly like the technologies we use, relating and thinking without human connection. We fall short of what we were made to be. We are virtually human.
Whether you are an early adopter, a sceptic, or just content to go with the flow, this book will help you navigate the digital world in a way that honours Christ and leads to your growth and the growth of those around you.
Specification
| | |
| --- | --- |
| ISBN | 9781783593903 |
| Format | eBook |
| Language | English |
| Pages | 176 |
| Publisher | IVP |