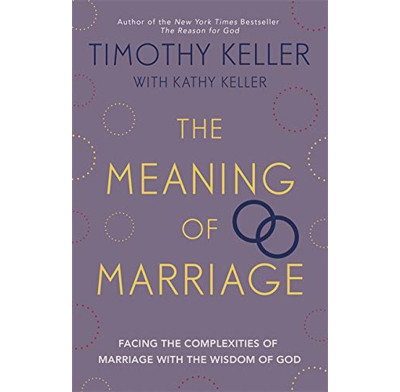 The Meaning of Marriage
Facing the complexities of commitment with the wisdom of God
Tim & Kathy Keller; examine modern-day assumptions about marriage.
"A man shall leave his father and mother and be united to his wife, and the two will become one flesh. This is a profound mystery…" - Ephesians 5:31-32
Modern culture would have you believe that everyone has a soul-mate; that romance is the most important part of a successful marriage; that marriage does not mean 'til death do us part, but merely for as long as my needs are being met; and that when serious differences arise, divorce is the best solution.
According to the bible, all of these modern-day assumptions miss what marriage is all about. In The Meaning of Marriage, Timothy Keller, with insightful commentary from his wife of thirty-six years, Kathy, draws a profound portrait of marriage from the pages of Scripture that neither idealises nor rejects the institution but points us back to the relationship between God and man. The result is a vision for marriage that is refreshingly frank and unsentimental, yet hopeful and beautiful.
Based on the acclaimed sermon series by New York Times bestselling author Timothy Keller, this book shows everyone-Christians, skeptics, singles, long-time married couples, and those about to be engaged-the vision of what marriage should be according to the Bible.
Specification
| | |
| --- | --- |
| Contributors | Kathy Keller, Timothy Keller |
| ISBN | 9781444702163 |
| Format | Paperback |
| First published | October 2013 |
| Dimensions | 129mm x 198mm x 18mm |
| Language | English |
| Pages | 320 |
| Publisher | Hodder & Stoughton |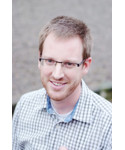 The Meaning of Marriage - Paperback
Tim Challies, Challies.com, January 3rd 2012
Having read the book through two times, I've found myself wondering how to best measure or evaluate it, but perhaps these criteria are useful: Would I want to read it with my wife or would I encourage her to read it on her own? Would I recommend it to the people in my church? In both cases the answer is an unreserved yes. In fact, I bought the audio book and listened to it with my wife and her assessment is the same as mine: Though there are many great books on marriage, this is the one we will recommend first.... continue reading
"worth a read!"
I originally bought this book (along with This momentary marriage) to give to a non-Christian couple, having read good reviews about it. It has some fresh ideas and very simple ways of explaining the crux of the matter. However, the first few chapters are definitely "Christian-oriented", so it isn't really a book for non-Christians (unless couples are willing to plough through the first chapters or skip them).
I haven't read many books on marriage, but of the ones I've read I'd say this one is a bit more for people IN a marriage, rather than people GOING INTO marriage. I totally recommend it, as it's easy to read and makes you go "oh yeah, of course"quite a bit (Keller's way of explaining things makes it easy to relate to, though, as all his material, possible more if you're a city-living american rather than a country dwelling frenchman...). Are you "in-between books"? then grab a copy of this one and munch on it!
"Christ and the church"
The Meaning of Marriage clearly expressed the Biblical basis for Marriage, the underlying truth that marriage is a picture of the intimate relationship between Christ and the church and that as we serve one another in our married relationships we serve The Lord Jesus and encourage each other in our spiritual walk as we press on to be like Christ. As a leader in Marriage Enrichment courses it helped me to go beyond the practical out workings of our married relationships, how we behave, resolve conflict, forgive one another for example. It helped me to understand why being married is so important for Christians and why cohabiting (increasingly common even for Christians) is less than the best God has for us. Also very readable with superb Biblical emphasis.
"Love the video"
Just watch the video to the end, and that for me is an encouragement to buy the book....the honesty of the little exchange after the credits! Live it!
"Profound and inspirational"
A brilliant and cogent exposition of God's purpose for marriage. Keller draws upon biblical narrative, peppered with illustrations of marriage that encompasses creation's design to the shattered to the restored. Dealing with the complexities of commitment in contemporary culture is a theme juxtaposed with a biblical framework. Keller relies not only on the personal experience of his 37 year marriage to his wife Kathy, who co-authors the book, but sources are based on a long pastoral ministry amongst thousands of single adults in his church (Redeemer Presbytarian Church) in New York City. Yet foundational material for his book is the teachings of the Old and New Testaments. Together, he and Kathy's studies on the biblical teaching on sex, gender and marriage are twinned with over twenty years of pastoral experience among young adults regarding this issue. He examines the Christian perspective of marriage, and refers to teachings of Scripture to challenge our contemporary Western culture's belief of individualism, as the only means for happiness. Equally, he cites New Testament writers who critique their own culture's beliefs on the subject. Herein, he counters the view that marriage is 'one-dimensionally regressive or culturally obsolete.' If you're single, married or divorced, 'The Meaning of marriage' will not disappoint, profound and inspirational, Keller delivers a vital message for the twenty-first century.