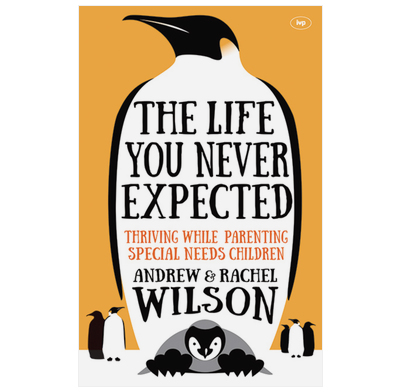 The Life You Never Expected
Thriving while parenting special needs children
Honest and poignant reflections on raising children with special needs and how to trust God in the process.
Sometimes you end up living the life you never expected. When Andrew and Rachel found out that one, and then both, of their children had severe autism, their world was turned on its head.
This is a book about surviving, and thriving, when something goes horribly wrong. It is a mixture of their story and God's story, and the way in which his has shaped theirs.
With clarity and biblical insight, they share their experience of grief and worship, struggle and hope. As well as reflecting on the specific challenges of raising children with special needs, they speak to broader questions as well: the problem of suffering, building a marriage under pressure, fighting for joy and trusting in the goodness of God.
This is not just a book for families and friends of special needs children, but for all who have been thrown a curve ball in life, and need to know how to lament, worship, pray and hope.
Specification
| | |
| --- | --- |
| Contributors | Andrew Wilson |
| ISBN | 9781783593521 |
| Format | Paperback |
| First published | July 2015 |
| Dimensions | 138mm x 215mm x 9mm |
| Language | English |
| Pages | 160 |
| Publisher | IVP |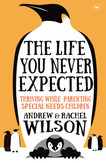 David Baker
Minister of St Andrew Jevington, Sussex
Really, this book is superb. Full of down-to-earth Biblical wisdom. A must-read for all Christians, especially (but not only) those who are suffering in some way. Written by a couple with autistic children, but not necessary to be in a similar situation to gain huge amounts from it. Honest, Scriptural, practical, warm-hearted, wise. Can't really recommend it highly enough. Superb. Five stars. Buy more than one copy.
The Inside Out, Second Choice Life You Never Expected, And How To Deal With It
Jennie Pollock, ThinkTheology, August 5th 2015
Andrew and Rachel had to learn to lament. They had to learn that God was big enough to be able to absorb all the hurt, anger, fear, distrust and distress they could throw at him. When the circumstances of your life aren't as you always dreamed they would be, it's OK to feel sad and to express that sadness. It won't make anything worse, and it might just help…... continue reading
"Read this book!"
This book is brilliant! I have been waiting for a book like this for years. A Christian perspective on parenting special needs but with so much wisdom for anyone going through tough times. Written in an easily accessible style, this is a must for anyone who has contact with families with special needs or is facing unexpected trials.
"Excellent"
Some Christian books I find hard to read. "The life you never expected" I found hard to put down. It made me want to laugh and cry but also challenged my own response to difficulties. Andrew and Rachel are very honest about their experiences and remind us that the main focus of our lives must be on God. If we don't keep our hearts and minds fixed on him we will not have the peace and joy only he can give.
This is a book for every Christian, not just those caring for children with special needs.
"Changed my thinking"
Fantastic. Have been recommending this to my friends. I read it in 3 sittings. I shall reread in 6 months. So helpful for my parenting and spiritual life. Buy it.
"Amazing huge blessing"
I have been needing this book for so long. It is written in the most beneficial way. Its not just for parents of SEN children, but also teaches us all so much about our God