The Hole in our Holiness
Filling the Gap between Gospel Passion and the Pursuit of Godliness
Kevin DeYoung presents a popular-level treatment of sanctification and union with Christ, to help readers be like Jesus.
The Hole in Our Holiness is that evangelicals don't look particularly holy, and, despite the flood of gospel-centered discussions, there seems to be a greater focus on personal depravity than on the pursuit of holiness.
Looking to right the balances, Kevin DeYoung presents a popular-level treatment of sanctification and union with Christ, helping readers to see what matters most—being like Jesus. He shows how one can be like Christ in being joined to Christ.
Contents
1. Mind The Gap
2. The Reason For Redemption
3. Piety's Pattern
4. The Impetus for the Imperatives
5. The Pleasure of God and the Possibility of Godliness
6. Spirit-powered, Gospel-driven, Faith-fueled Effort
7. Be Who You Are
8. Saints and Sexual Immorality
9. Abide and Obey
10. That All May See Your Progress

Study Questions
General Index
Scripture Index
Free extras
Specification
| | |
| --- | --- |
| Contributors | Kevin DeYoung |
| ISBN | 9781433541353 |
| Format | Paperback |
| First published | February 2014 |
| Dimensions | 134mm x 203mm x 10mm |
| Print size | 10.0pt |
| Language | English |
| Pages | 160 |
| Publisher | Crossway |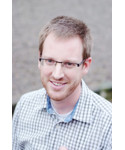 The Hole in Our Holiness
Tim Challies, Challies.com, February 14th 2014
The Hole in Our Holiness will challenge, equip and encourage you to put sin to death and to be relentless in your pursuit of holiness. I don't think I can pay the book a higher compliment than that.... continue reading
"Excellent - encouraging, challenging, especially for those who have been a Christian for a while"
We read this in our book group of about six ladies in our 30s who have all been Christians for at least seven years and found it an excellent challenge to be striving for holiness.

It gives lots of Biblical reasons about why it is important to strive for holiness and addresses very specifically the issue that many Conservative Evangelicals don't strive for holiness because of wanting to avoid teaching salvation by works.