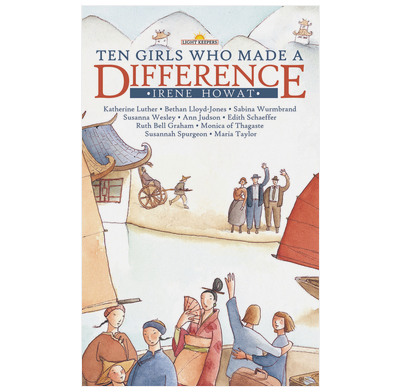 Ten Girls Who Made A Difference
Would you like to make a difference? These ten girls grew up to do just that.
Susannah's children changed their country; Monica's son changed the church; Ann's romance taught Burma about the love of Christ; Edith was used by God to change a continent; Katherine escaped from oppression and changed her world; Susie listened to a preacher and then published the gospel herself; Bethan met a doctor and then helped to heal people's souls; Maria lost her parents but found China; Sabrina was imprisoned for her faith and then fought to set other Christians free; Ruth began her life in China but eventually God took her in a mission round the world.
Read this book and find out what God wants you to do.
Contents
1. Monica of Thagaste
2. Katherine Luther
3. Susanna Wesley
4. Ann Judson
5. Maria Taylor
6. Susannah Spurgeon
7. Bethan Lloyd-Jones
8. Edith Schaeffer
9. Sabina Wurmbrand
10. Ruth Bell Graham
Quiz
Specification
| | |
| --- | --- |
| Age range: | 7 - 11 |
| Contributors | Irene Howat |
| ISBN | 9781857927764 |
| Format | Paperback |
| First published | June 2011 |
| Dimensions | 110mm x 177mm x 13mm |
| Language | English |
| Pages | 157 |
| Publisher | Christian Focus |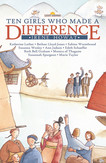 Catherine MacKenzie
Author and Editor
It's a wonderful series. Irene Howat writes with a real warmth and insight. People that you have never met come alive on the page. Christian legends and unsung heroes all become friends you can understand and look up to. In a world where role models of real integrity are few and far between the Lightkeeper's series fills the gap!