5 Things to Pray for Your World
ebook
Prayers That Change Things for Your Community, Your Nation and the Wider World
Fresh prayer ideas for a world in need, all drawn from Scripture
Part of the 5 Things series.
When we watch the news, our hearts break for a world in need. But Christians are not powerless to help: we can pray. In fact, that's exactly what God tells us to do: "petitions, prayers, intercession and thanksgiving [should] be made for all people" (1 Timothy 2 v 1-2). If we're serious about reaching our local community and the wider world with the gospel, the first thing we'll do is pray.
Trouble is, most of us don't know where to start. How do we pray meaningfully for people who we don't know and will probably never meet? Deep down, the issues seem too big, too emotionally disconnected, and we're not sure our prayers will really make a difference.
That's where this little book is designed to help. It will equip you to pray powerful prayers for the world around you—prayers that really change things, because they're based on God's word.
Each spread takes a passage of Scripture and suggests 5 things to pray for a local, national, or international issue. Because when we pray in line with God's priorities as found in his word, our prayers are powerful and effective (James 5 v 16)—and that's a truly thrilling prospect.
Use this book to:
• Guide your prayers during your personal quiet times
• Equip church members to pray meaningfully for your local community and nation
• Help you prepare expressive public intercessions for church
• Fuel your church prayer meeting
• Help you know how to pray in the wake of major world events
Use this book in any number of ways: work through it as part of your daily quiet time, or pick it up whenever a situation arises that is in particular need of prayer.
This title is available in braille, large print or on DAISY audio CD by contacting Torch Trust's Client Services team on 01858 438260.
Contents
Introduction
Praying for your community
Your church in the community
Homes on your street
A local school
Local workplaces
Hospitals and emergency services
The poor and marginalised
Prisons
Praying for your nation
The government
The justice system
The armed forces
The media
Human trafficking
Children in care
Praying in the wake of a tragedy
Praying for the world
A place affected by war or terror
A place affected by natural disaster
A place unreached by the gospel
A place where Christians are persecuted
A post-Christian country
A religious country
A missionary
Free extras
Specification
| | |
| --- | --- |
| Author | Rachel Jones |
| ISBN | 9781784982591 |
| Format | eBook |
| First published | September 2017 |
| Language | English |
| Pages | 96 |
| Publisher | The Good Book Company |
Other information
This popular series is designed to boost your prayer life by giving you fresh ideas of what to pray for. Each chapter takes a passage of Scripture and looks at how it can influence how we pray for a specific issue. Be excited by how our prayers really can change things when they are based on God's word.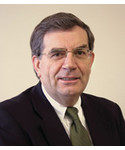 Sinclair Ferguson
Theologian and author
From Jesus' disciples to Martin Luther's barber and beyond, "teach us to pray" has been a frequently heard heart-cry. But the truth is we can only really learn to pray by praying. Here 5 Things to Pray for your World will help you. It takes an old idea, tested and tried throughout the ages – a prayer list – and turns it into a thought-provoking, vision-expanding, prayer-stimulating tool. It is small enough to fit into your pocket, but big enough to change your life. Simple, but brilliant.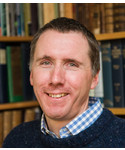 Tim Chester
Pastor of Grace Church, Boroughbridge, faculty member of Crosslands Training and author of You Can Pray
We all know we should pray for the world. But where to start? 5 Things to Pray for Your World is a great option. It will expand the horizons of your prayers as well as shaping them by God's word.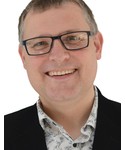 Adrian Reynolds
Training Director, FIEC
I loved Rachel's first two books and this third does not disappoint. Praying Scripture is liberating and exhilarating. Rachel's new book helps us to do that carefully, wisely and in a biblically focused way, without being constraining. The prayers I pray as a result are still very much my own. I will be using this superb resource both in my own devotions and in church life.
"Deepening Our Prayer Life"
(Review written for '5 Things to Pray for Your World')
I've never encountered such a positive response from a book centred on prayer. We recently ran our week of prayer and I chose this series to be the theme. I have had several people enquire about receiving copies and sharing how they see prayer in a wider and practical context. I used this particular book for our focus on Remembrance Sunday 2017 praying for our armed forces. It was received very well.
"Helpful, accessible and gets you praying!"
(Review written for '5 Things to Pray for Your World')
Praying for the needs of our world has overwhelmed me in recent years. This book helps to focus thoughts and prayers for our world, based upon scripture, and has the end result of getting me praying - what's not to love?! Accessible and helpful for all ages, I have used this with my parents, youth group and at a Church prayer meeting.
"Excellent"
(Review written for '5 Things to Pray for Your World')
An excellent resource to help us pray for a world in need.
"Immensely practical in a troubling world "
(Review written for '5 Things to Pray for Your World')
If, like me, you cry when you read the news, you'll find this book extremely practical in helping you to respond in prayer to the things that happen both close to home and further afield. We've really no excuse not to be praying when there are resources like this to help us. Anyone could use this book, so if you're not used to praying it would be a great place to start. For those who are more seasoned pray-ers, it is full of Biblical ideas. We have also used these books to help us plan prayers for our church small group.