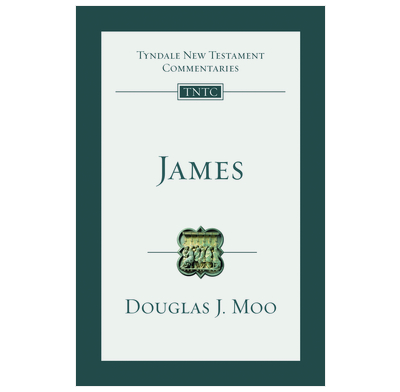 Tyndale NT Commentary: James
A simple but thorough commentary on the New Testament letter of James.
The genius of the book of James lies in his profound moral earnestness; in his powerfully simple call for repentance and for a consistant Christian lifestyle. His words need to thrust through our theological debates, personal preconceptions, our spiritual malaise and set us back on the road to a biblical, invigorating, transforming Christianity.
The introduction gives a concise but thorough treatment of questions of authorship and date. The commentary takes the book section-by-section, drawing out the main themes. The aim throughout is to get at the true meaning of the text of the Bible and to make the passage plain.
Part of The Good Book Company's Commentary List, this commentary has been selected because it not only deals faithfully and carefully with God's Word but is readable, practical and accessible as well.
Specification
| | |
| --- | --- |
| Author | Douglas Moo |
| ISBN | 9781783592098 |
| Format | Paperback |
| First published | July 2009 |
| Dimensions | 135mm x 193mm x 15mm |
| Language | English |
| Pages | 192 |
| Publisher | IVP |
"Not very useful"
I bought this book as it was recommended to me and I wanted it to help me lead a Home Group series on James. However I have found it less than useful. It is too technical and I am just not getting anything from it that is usable. Perhaps if you are a professional user with days to read it and ponder it, then fine. But that is not me.