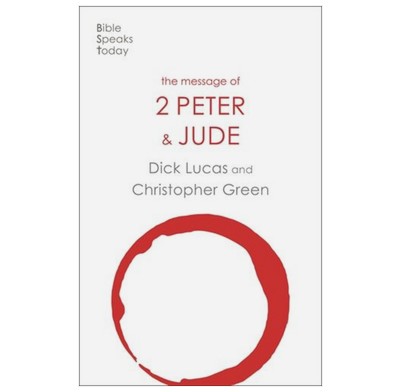 The Message of 2 Peter and Jude (Revised Edition)
The Promise Of His Coming
2 Peter and Jude have a powerful message for the church today, expounded here by Dick Lucas and Chris Green.
The letters of 2 Peter and Jude form a robust pair, with their distinctive overlap in theme and wording. These letters are sometimes overlooked, yet their message for today's church is powerfully relevant.
Both their writers aim to expose false guides who bewitch young believers. In response, they set before the churches bedrock conditions of survival, providing inspiring and always practical guidance on Christian growth. Without a maturing knowledge of God, churches (then as now) would be destabilised by destructive and heretical teaching.
Specification
| | |
| --- | --- |
| Author | Dick Lucas, Chris Green |
| ISBN | 9781789742473 |
| Format | Paperback |
| First published | April 2021 |
| Dimensions | 138mm x 214mm x 21mm |
| Language | English |
| Pages | 276 |
| Publisher | IVP |