Christianity Explained
Share the Christian message one to one from the Gospel of Mark
Christianity Explained presents the challenge of Jesus in a non-threatening way.
Part of the Christianity Explained series.
In many countries people growing up today do not have a Sunday School understanding of the gospel, or even the basic facts about Jesus. Christianity Explained gets away from the quick one-off presentation of the gospel which has characterised much of our evangelistic efforts in the past.
Based on six studies from Mark's gospel, this 'manual' is a tried-and-tested tool for evangelism. It presents the challenge of Jesus in a way that is non-threatening and concentrates on the facts concerning the person and work of Christ. It begins with the assumption that the hearer knows absolutely nothing about Jesus or the Good News.
During the course, participants will be invited to discuss and question what they are hearing and, by the end of the six 'studies', will be challenged to repentance, belief and a trust in Jesus.
The course, initially compiled by Scripture Union in Australia, has proved especially effective in 1-to-1 work.
A number of translations are available through the Christianity Explained website.
Contents
The Principles Behind Christianity - Christianity Explained
Preparing yourself for evangelism
Principle 1: Assume nothing
Principle 2: Proceed slowly
Principle 3: Limited time commitment

How to Use - Christianity Explained
Method 1: Small Groups
Method 2: Area visitation
Method 3: Personal witnessing
Method 4: Church based program
Method 5: Evangelical services
Other practical methods

The Six Studies
Introduction to the six studies
Study 1: Jesus - Son of God
Study 2: Jesus - his crucifixion
Study 3: Jesus - his resurrection
Study 4: Grace - not works
Study 5: What is a Christian? 1. Repenting
Study 6: What is a Christian? 2. Believing

Christianity Explained - Course Assessment

Mark's Gospel - The 20 most-asked questions

Copying Masters and Handout Sheets

Christianity Explained - In Context
Free extras
Specification
| | |
| --- | --- |
| Contributors | Michael Bennett |
| ISBN | 9780858923942 |
| Format | Saddle stitch |
| First published | January 2004 |
| Dimensions | 215mm x 280mm x 5mm |
| Print size | 12.0pt |
| Language | English |
| Pages | 84 |
| No. of studies | 6 |
| Publisher | The Good Book Company |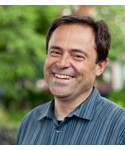 Mark Dever
Sr. Pastor of Capitol Hill Baptist Church
Christianity Explained is a superb tool for evangelism which I have personally used now for over 15 years. Our church has even structured a weekly class around it that runs regularly. The six short studies in Mark's Gospel are so clear and engaging that anybody can be equipped to introduce someone to Jesus. I would encourage you to use it both individually and in your church.
"Use it for all it's worth"
I have had the privilege of using Christianity Explained over 35 years, to groups and to individuals, spanning ages from 14 years to mid twenties.It is a concise yet accurate explanation of the gospel. It is a valuable tool for evangelism.
"Concise and Thought Provoking"
I have just started using this and it has been a great addition to outreach. It's compact (6 weeks), but doesn't leave anything out. Great explanation of sin and man's depravity. I'm looking forward to using it more and in different settings. A huge plus is that the "homework" handouts can be copied and there's no need to by additional student books. Wonderful work!
"Superb"
The ability to review the contents of the course was very helpful. Thanks!
"Christianity explained"
Clear layout, easy to understand and communicate and accurate
"A wonderful tool we are using for evangelism and training."
Our elders have trained all our small group leaders and use the material to go into homes that have been opened to present the course to church members who bring their family and friends. We have started a course with the youth on a Friday evening and the ladies groups will be going through the course as well in the future. Wonderful material and easy to apply and use to evangelise.
"Really helpful short introductory course"
Clear simple points communicating the Christian basics from Mark's Gospel, not the last word but a really helpful first start for people.
Great that its only 6 sessions, all sessions concise and to the point.
"Fantastic!"
I used this to start a new "Sunday School" class. We advertised using the materials provided. It was only for people who were not regularly in a Bible fellowship. We had six students. I was thrilled, all six showed up for the second week. In fact only twice was there an absence and they each came to me to pick up the handout when they could not stay for the fellowship. All six now have an understanding of Christianity and after The Bible Explained I expect will be ready to join a Bible Fellowship. They will probably all go as a group as they are comfortable with each other. The age range is 46-65 that just showed up.
"Awesome!"
I'm into my second group and I love this course! No conversions yet, but the Spirit of God is definitely working in my people! Really easy to teach and understand!
"Clear and concise"
I am going through Christianity Explained with a small group at work. We only have half an hour together so we really motor. Six sessions is the right number for us. The course structure is good and the teaching points are clear and concise. The handouts are helpful. The homework sheets are useful for those who want to dig deeper and read the whole of Mark's gospel. The book has provided me with all the guidance that I need.
"The Best Introductory Course on the Christian Faith"
We are using Christianity Explained as our follow-up course after the Passion for Life Mission. It is far easier to organise than Alpha; requires only a six week commitment; focuses on basic issues of the gospel; has a strong section on grace & faith, not works; is based on an exploration of Mark's Gospel, so doesn't require extensive Bible knowledge. Of course, you can always invite people onto Alpha as the next step, but this is probably the place to begin.