Risen Motherhood
Gospel Hope for Everyday Moments
How the gospel applies to your everyday life, bringing hope, freedom, and joy in every area of motherhood.
Motherhood is hard. In a world of five-step lists and silver-bullet solutions to become perfect parents, mothers are burdened with mixed messages about who they are and what choices they should make. If you feel pulled between high-fives and hard words, with culture's solutions only raising more questions, you're not alone.
But there is hope.
You might think that Scripture doesn't have much to say about the food you make for breakfast, how you view your body after having a baby, or what school choice you make for your children, but a deeper look reveals that the Bible provides the framework for finding answers to your specific questions about modern motherhood.
Emily Jensen and Laura Wifler help you understand and apply the gospel to common issues mums face so you can connect your Sunday morning faith to the Monday morning tantrum.
Discover how closely the gospel connects with today's motherhood. Join Emily and Laura as they walk through the redemptive story and reveal how the gospel applies to your everyday life, bringing hope, freedom, and joy in every area of motherhood.
Free extras
Specification
| | |
| --- | --- |
| Contributors | Emily Jensen, Laura Wifler |
| ISBN | 9780736976220 |
| Format | Hardback |
| First published | September 2019 |
| Dimensions | 153mm x 204mm x 21mm |
| Language | English |
| Pages | 224 |
| Publisher | Harvest House Publishers |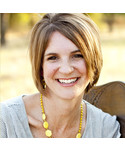 Jen Wilkin
Director of classes and curriculum, The Village Church, and author of Women of the Word,None like Him, and In His Image
Parenting is often the crucible in which we learn what we can and cannot control. Laura and Emily remind us that while we cannot control people or circumstances, we can control our perspective. They offer us a framework for motherhood that transcends time and culture but that also faithfully addresses us in the here and now. I'm thankful for this hope-filled book.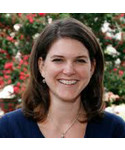 Melissa Kruger
Director of women's content for The Gospel Coalition and the author of Walking with God in the Season of Motherhood
Reading Risen Motherhood is like enjoying a long conversation with two girlfriends who will make you laugh out loud, comfort your tears, and faithfully speak life-giving words of truth to your soul. With wisdom and insight, Emily Jensen and Laura Wifler help moms connect the story line of Scripture to the daily realities of motherhood. This book is one every mom should read—I can't wait to share it with others!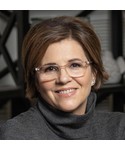 Nancy Guthrie
Author, Bible teacher, and ongoing pursuer of risen motherhood
Emily and Laura are the best friends I wish I'd had during the difficult days of early motherhood, when my patience wore thin, my boredom loomed large, and my sense of worth and purpose became muddled. The wisdom they have to offer in the pages of this book is seasoned and scriptural.