Passion
How Christ's final day changes your every day
Follow Jesus through the last day of His life and discover how it transforms not only your future but also your present.
"Will help you personally understand why Christ's final day is the hinge of history."
Collin Hansen
Editorial Director of The Gospel Coalition
Some people see Jesus' death as a historical footnote, buried in the past. Christians understand it is much more than that, and know it has transformed their future.
But often we don't realise how much Jesus' last day should change our present, too.
Walking readers through Luke's Gospel, US pastor and well-known author Mike McKinley looks at the events of the last day of Jesus' earthly life. At each point, he pauses to marvel at the love Christ has for His people; and shows how Jesus' people can learn from His passion, His care, and His integrity.
This unique book is perfect for both new and mature Christians. While great for reading at any time in the year, it's particularly helpful to read during Lent or Holy Week.
Download the full trailer.
Contents
Introduction
1. The Cup
2. Betrayal and Denial
3. The Mockery
4. Three Kings
5. Give us Barabbas!
6. The Long Walk
7. Father, Forgive
8. Two Criminals
9. Climax
10. Another Day
Free extras
Specification
| | |
| --- | --- |
| Contributors | Mike McKinley |
| ISBN | 9781908762580 |
| Format | Paperback |
| First published | January 2013 |
| Dimensions | 129mm x 198mm x 5mm |
| Language | English |
| Pages | 160 |
| Publisher | The Good Book Company |
Also available in
Other information
Find out what others are saying about 'Passion' here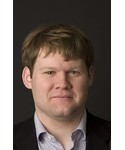 Collin Hansen
editorial director of The Gospel Coalition and author of Young, Restless, Reformed: A Journalist's Journey with the New Calvinists
Whether you're just getting to know Jesus or have known already him for years, you will be challenged, encouraged, and emboldened by Passion. This excellent study from Mike McKinley will help you personally understand why Christ's final day is the hinge of history.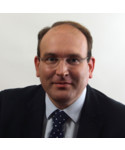 Michael Reeves
Head of Theology, UCCF; author, The Good God
Mike McKinley has wiped the dust off the familiar events of Christ's final day, showing just what a difference the cross makes to everyday life. Warning: his insights are like nails!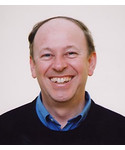 Paul Perkin
senior pastor of St Mark's Battersea Rise, London
Here is a faithful, fresh perspective on the gospel story. It makes insightful connections between the climactic moments of Jesus' life and the everyday events of our own, and encourages us to look in the mirror at our lives in the light of his.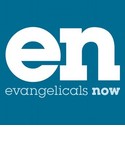 A Good Boast
David Sprouse, Evangelicals Now
For many Christians these narratives are well trodden, but the careful engaging with the text and the fresh explanation of it helped me to see things I had never seen before. For example, I had not noticed the contrast in the focus of the words of the two criminals crucified on either side of Jesus — one focussed still on this life and the other on the next.... continue reading