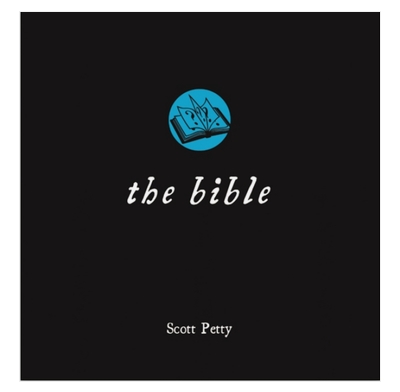 Little Black Book: The Bible
Scott Petty writes on what the Bible is and the place it should have in the lives of Christians today.
On one hand, millions of people turn to the Bible for guidance of some kind; on the other, just a many dismiss it, mock it or ignore it.
But how can a book that's thousands of years old still be relevant today?
Scott Petty writes on what the Bible is and the place it should have in the lives of Christians today, and answers some common questions about the Bible:
- Hasn't science disproved the Bible?
- Doesn't the Bible contradict itself?
- Can I trust the Bible when I'm making decisions?
Like all the Little Black Books, this is a fun read and gets straight to the point.
Contents
Chapter 1: The Bible is the breath of God
Chapter 2: The Bible is accurate
Chapter 3: The Bible tells us what God wants us to believe and think
Chapter 4: The Bible has all we need to know
Endnotes
Specification
| | |
| --- | --- |
| Age range: | 14 - 21 |
| Contributors | Scott Petty |
| ISBN | 9781921441776 |
| Format | Paperback |
| First published | June 2010 |
| Dimensions | 145mm x 150mm x 7mm |
| Print size | 10pt |
| Language | English |
| Pages | 64 |
| Publisher | Matthias Media |
Other information
About Little Black Books
A new series of books that get straight to the point on the topics that Christians always have questions about. Not too big, not too fancy, and not at all boring. LBBs are ideal for young Christians (ages 14-20+), but speak biblical truths applicable to any age range.
"nice little book"
smart looking, full of good info, good price - gave it as gift to youth group leavers
"Worked well with our teenagers"
We used this with our teenaged youth group (14-18 year olds), reading a chapter each week and then meeting to discuss it. Most of the group had no problems in sticking to this schedule and in discussion, they were more forthcoming than they have been with other topics! They found the book easy to digest, thought it was really helpful in giving them ammo to answer questions from their non-Christian friends, and at the end, came up with several good ideas for how we could help each other get more excited about the Bible, which we're implementing. I particularly like the fact that they have got the book for keeps now, to keep reminding them to pick up thir Bibles and get excited about them. Great resource!