If Only
Finding Contentment in the Face of Lack and Longing
Finding contentment when life lets you down.
Life doesn't always go the way we hope it will. Whether it's singleness, childlessness or some other big disappointment, it's hard to be content when life lets us down.
For many years, author Jennie Pollock has struggled to feel content. With warmth and honesty, she answers common doubts that arise when life doesn't go the way we had hoped: Is God good? Is he enough? Is he worth it?
She walks readers through the process of taking our eyes off the things we wish we had and instead enjoying the character of the God we do have—a God who is good, who meets all our needs, and whose promises are worth the wait.
Drawing on encouragements from the Bible and the stories of others, this book helps readers to trust in God's plan for their lives and enjoy true contentment through a genuine conviction that Jesus is better than even our most keenly-felt hopes and longings for this life.
Contents
Introduction
1. Who before What
2. Is God Good?
3. Is God Enough?
4. Is God Worth It?
5. Practising Contentment
6. Burning Questions
Conclusion: The Secret
Free extras
Specification
| | |
| --- | --- |
| Author | Jennie Pollock |
| ISBN | 9781784984489 |
| Format | Paperback |
| First published | November 2020 |
| Dimensions | 129mm x 198mm x 11mm |
| Language | English |
| Pages | 144 |
| Publisher | The Good Book Company |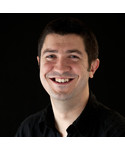 Andrew Wilson
Teaching Pastor, King's Church London
This is a timely message for our generation, filled with the wisdom that comes from living something rather than merely talking about it. Jennie's meditations on contentment will strengthen anyone wrestling with an 'if only' in their Christian life.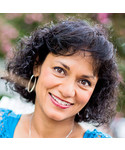 Vaneetha Risner
Author, The Scares That Have Shaped Me
This book is for anyone who has ever wondered why God is withholding the very thing their heart desires. I found myself nodding in agreement on every page. Biblical, insightful and immensely helpful.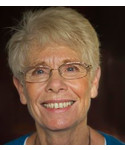 Wendy Virgo
Speaker and Author
This is a beautiful, brave book. Jennie is not afraid to probe our doubts and fears. But in so doing, she shares deep truth which not only consoles but becomes the bedrock of life. This book is to be read, treasured and given away!
"This book is a wise and compassionate answer to our confused hopes and longings."
Matthew Hosier, October 22nd 2020
Through the prism of scripture and the honest telling of her own 'if only's' Jennie guides us through the way of regret and frustration towards contentment and peace. It's very well done and very poignantly told and I really recommend it.... continue reading