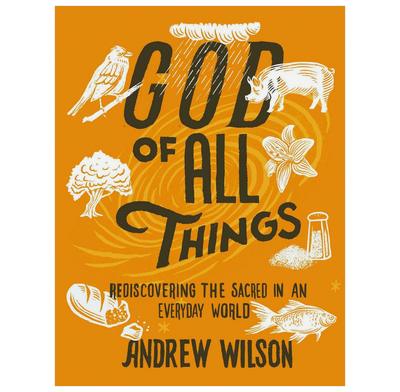 God of All Things
Rediscovering the Sacred in an Everyday World
See how the gospel is revealed in created things and fuel your worship of God and your joy in him.
Abstract theology is overrated. In the contemporary West, we're desperately in need of rediscovering God through ordinary, physical things we see in the world around us.
Jesus did it all the time. He mentioned a lily, sparrow, sheep, coin, fish, harvest, banquet, lamp, stone, seed, and vineyard to teach about the kingdom of God. In the Old Testament, too, God repeatedly describes himself and his saving work in relation to physical things such as a rock, horn, eagle, shelter, cedar, lion, shield, wave, ox, and so on.
In God of All Things, pastor and author Andrew Wilson explores glimpses of the sacred in created things, finding in them illustrations of the character and gospel of God. As humans, we encounter glory through stars and awe through storms. We learn about humanity through dust and about Jesus's death on our behalf through trees and bread and wine. Ultimately, we meet God in his creation. It is a gallery full of sketches, paintings, and portraits revealing our Maker and Saviour.
Specification
| | |
| --- | --- |
| Author | Andrew Wilson |
| ISBN | 9780310109082 |
| Format | Paperback |
| First published | April 2021 |
| Dimensions | 139mm x 213mm x 15mm |
| Language | English |
| Pages | 224 |
| Publisher | Zondervan |