Explore - 1 year subscription
Bible notes for adults
An Explore subscription will provide you with a total of four issues of our daily Bible reading notes and each copy will be posted to you quarterly.

"Reliable, faithful and accessible. Fantastic for anyone who wants to get started in spending regular time in God's Word."
Steve Timmis, Director of Acts 29, Western Europe
Sign up to an annual Explore subscription (which covers 4 issues) and every quarter we will deliver a copy direct to your door. Each issue contains three months of daily readings with ideas for prayer and application, to help you understand clearly the message & challenge of God's word.
Many Christians find it difficult to regularly read the Bible. It can be quite a task to find one's way around such a large, diverse and ancient collection of writings. Some of the books in the Bible are historical, some are poetic, some are prophetic, some take the form of letters. The big question is - how does it all fit together?
The best way to find the answer is to adopt a pattern of daily Bible study and prayer. Not only does this give the reader more knowledge of the Bible but, more importantly, it offers a chance to listen and hear God speaking personally to them through his strongest medium - The Word.
Each daily Explore study uses questions and explanatory comments to get you digging into the passage. And it features three mini-sections:
• Apply, helping you think about the difference God's word will make to your life
• Pray Thru, encouraging you to speak to the God who's been speaking to you
• Time Out, linking to a different part of the Bible, or raising an interesting thought to reflect on.
Explore gives you the opportunity to delve into areas of the Bible that have perhaps eluded you for years: the laws of Leviticus; the wisdom of Proverbs; the meaninglessness of Ecclesiastes; the pain and suffering of Job; the terrifying apocalyptic imagery of Revelation. Explore shows how the Old and New Testaments are linked and how God's promises of salvation for his people are fulfilled in Jesus Christ. It also challenges the reader every day to be more like him.
Subscribe now and you will be offered the Explore Prayer Diary at the special price of £2.99 at the checkout.
Extras
Specification
| | |
| --- | --- |
| Format | Saddle stitch |
| Dimensions | 148mm x 210mm |
| Language | English |
| Pages | 96 |
| Publisher | The Good Book Company |
Other information
Explore has daily readings that are:
• Reliable; clearly applied Bible teaching covering Old and New Testaments
• Manageable; a suggested 15 minutes per study with optional cross references for further reading
• Flexible; dated and numbered readings so you can go at your own pace
• Incisive; not a 'thought for the day' approach, but clear and careful teaching within the context of the whole of the Bible's revelation.
An inter-denominational team of contributors includes Tim Chester, Marcus Nodder, Tim Keller, Ray Ortlund Jr and Tim Thornborough.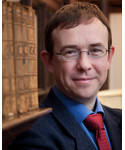 If you want reliable guides to lead you, with a light but faithful touch, as you work through and apply chunks of Scripture in your own life, there's no need to look any further than this wonderful series.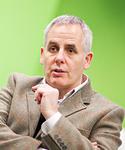 Reliable, faithful and accessible. Fantastic for anyone who wants to get started in spending regular time in God's Word.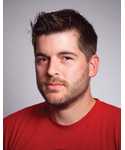 A trustworthy and convenient tool for helping people to dig into the Scriptures themselves.
"As I read first thing in the morning,it gives me plenty of food for thought for the rest ofthe day."
(Review written for 'Explore (Oct-Dec 2017)')
I have been using the Explore booklets for quite some time& find them excellent.I really look forward to getting them in the post.

"Excellent Daily Notes"
Really great for encouraging me to daily connect with Gods word.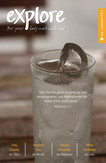 "Positive"
(Review written for 'Explore (Jul-Sep 2017)')
Refreshing! Different! I was constantly reminded of the context, thru being pointed to timeline of Ezra. Sharp (poignant) challenges.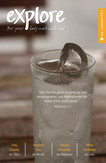 "Wonderful resource"
(Review written for 'Explore (Jul-Sep 2017)')
This series is exceptional; God's Word is opened up in small steps each day, so that enables the reader to really focus on the application and conversation with the Father throughout at the day, minus herculean effort!! It's especially great for morning devotions if you're challenged for time. It has truly re-envigorated my quiet time exponentially. Fabulous

"Excellent service and amazing teaching with explore"
(Review written for 'Explore - 1 year subscription (Overseas)')
Wonderful teaching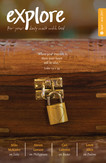 "very informative "
(Review written for 'Explore (Apr-Jun 2017)')
A joy to dig deeper into Gods word with help from a number of able people to guide your thoughts through the scriptures. Thank you

"The best"
In my opinion these are the best Bible reading notes out there. Almost always on the money. The notes drive you back to the text and they offer wonderful insights, alongside helping application and prayer. I use Explore and I encourage my Church family to choose Explore.

"Highly recommended"
I have been using Explore to study the Bible for several years, and my 16 year old daughter now uses it too. It is excellent for making you look carefully at the Bible text and gives a lot of helpful links and references to other passages. The app is ideal for studying the Bible on my frequent long rail journeys.

"Excellent"
An excellent aid to daily Bible study. It is challenging and draws me closer to God each day. Thank you

"Excellent "
I find the notes thought-provoking and helpful