Center Church
Doing balanced, gospel-centered ministry in your city
A collection of 12 essays outlining a theological vision for ministry that is organised around three core commitments
In Center Church, Tim Keller outlines a broad theological vision that connects classical evangelical doctrine to holistic and vibrant ministry expression, particularly in globalised, urbanised settings.
Many pastors struggle to translate their theological beliefs into fruitful ministry in the places they are called to reach. It is not enough to simply know what to believe (theology) or, on the other hand, how to do ministry (methodology)---they need something in between. They need help thinking about ministry in a culture that no longer believes Christianity is a force for good, let alone the source of ultimate revealed truth in the person of Christ. Center Church, a collection of twelve essays by Timothy Keller, outlines a theological vision for ministry that is organised around three core commitments:
- Gospel-centered: The gospel of grace in Jesus Christ changes everything, from our hearts to our community to the world. It completely reshapes the content, tone and strategy of all that we do.
- City-centered: With a positive approach toward our culture, we learn to affirm that cities are wonderful, strategic and under-served places for gospel ministry.
- Movement-centered: Instead of building our own tribe, we seek the prosperity and peace of our community as we are led by the Holy Spirit.
Contents
Introduction: Center Church Theological Vision
Part 1: Gospel Theology
1. The Gospel Is Not Everything
2. The Gospel Is Not a Simple Thing
3. The Gospel Affects Everything
Part 2: Gospel Renewal
4. The Need for Gospel Renewal
5. The Essence of Gospel Renewal
6. The Work of Gospel Renewal
Part 3: Gospel Contextualization
7. Intentional Contextualization
8. Balanced Contextualization
9. Biblical Contextualization
10. Active Contextualization
Part 4: City Vision
11. The Tension of the City
12. Redemption and the City
13. The Call to the City
14. The Gospel for the City
Part 5: Cultural Engagement
15. The Cultural Crisis of the Church
16. The Cultural Responses of the Church
17. Why All the Models Are Right...and Wrong
18. Cultural Engagement through Blended Insights
Part 6: Missional Community
19. The Search for the Missional Church
20. Centering the Missional Church
21. Equpping People for Missional Living
Part 7: Integrative Ministry
22. The Balance of Ministry Fronts
23. Connecting People to God
24. Connecting People to One Another
25. Connecting People to the City
26. Connecting People to the Culture
Part 8: Movement Dynamics
27. Movements and Institutions
28. The Church as an Organized Organism
29. Church Planting as a Movement Dynamic
30. The City and the Gospel Ecosystem
Free extras
Specification
| | |
| --- | --- |
| Contributors | Dr Timothy Keller |
| ISBN | 9780310494188 |
| Format | Hardback |
| First published | June 2012 |
| Dimensions | 188mm x 238mm x 50mm |
| Print size | 8pt |
| Language | English |
| Pages | 402 |
| Publisher | Zondervan |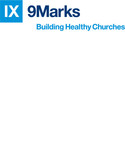 Center Church
Jonathan Leeman, 9Marks, February 12th 2013
Center Church is Keller's magnum opus. It offers a textbook summary of this amazingly gifted pastor's philosophy of ministry. If you have been hearing or reading Keller for any length of time, you will have encountered its themes. But this book provides the most careful and comprehensive presentation of Keller's views I have encountered.... continue reading