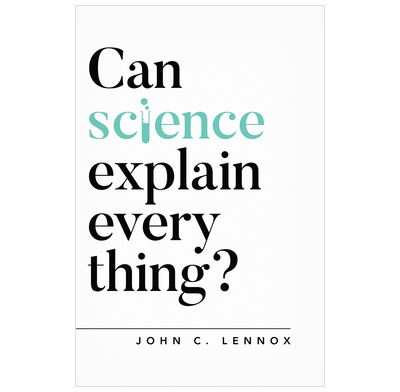 Can Science Explain Everything?
ebook
An inspiring new perspective on the science versus religion debate.
Part of the Oxford Apologetics series.
An inspiring new perspective on the science versus religion debate.
Can science explain everything? Many people think so. Science, and the technologies it has spawned, has delivered so much to the world: clean water; more food; better healthcare; longer life. And we live in a time of rapid scientific progress that holds enormous promise for many of the problems we face as humankind. So much so, in fact, that many see no need or use for religion and belief systems that offer us answers to the mysteries of our universe. Science has explained it, they assume. Religion is redundant.
Oxford Maths Professor and Christian believer John Lennox offers a fresh way of thinking about science and Christianity that dispels the common misconceptions about both. He reveals that not only are they not opposed, but they can and must mix to give us a fuller understanding of the universe and the meaning of our existence.
Contents
Introduction: Cosmic Chemistry
1. Can you be a scientist and believe in God?
2. How did we get here: from Newton to Hawking
3. Mythbusters I: Science
4. Mythbusters II: Christian faith
5. Can we really take the Bible seriously any more?
6. Miracles: a step too far?
7. Can you trust what you read?
8. How to disprove Christianity
9. The personal dimension
10. Entering the laboratory: testing the truth
Specification
| | |
| --- | --- |
| Author | John Lennox |
| ISBN | 9781784984120 |
| Format | Digital Download |
| First published | January 2019 |
| Language | English |
| Pages | 128 |
| Publisher | The Good Book Company |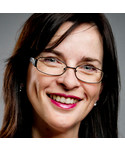 Written with expected clarity, we have here an overview of the relationship between science and Christianity and how well they fit together; but more than that, this little book is also a window into what it is for a fine mind to live in relationship with God.
Of course the answer to the question is 'no!' but this fresh look will engage the most ardent of protagonists. Professor Lennox brings the logic of the mathematician to show that science and religion do not belong to a war zone as some would have us believe. His highly accessible account is interlaced with colourful humour and personal experiences that relate to the excitement of rational, sensible and wholesome insights from the best attested manuscripts of the ancient world. Myths are dispatched; miracles, evil and suffering are confronted; the Standard Model of physics, the Big Bang and the open Universe are richly explored, and much more. Finally, case studies tell what can happen upon entering the laboratory where truths are tested, but beware, particularly if you are coming from some sceptical distance, it's a book that could make a difference in worldviews and even lives.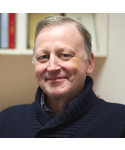 You don't have to be either a scientist or a christian to value this book. John Lennox writes with a simplicity that allows the non-scientist to follow but takes you into the presence and thoughts of some of the science greats as he writes persuasively to defend God's place in the scientific world. An important introduction for anyone wrestling with the issues of science and faith.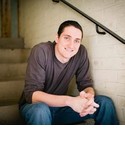 I devoured it in an afternoon, but find myself still mulling it over in my mind two weeks later.
Chalmers
This book is great for all Christians (young, old, new and mature), it is great for those asking questions about Christianity and it would be a great gift for that person who is always arguing 'science' with you.... continue reading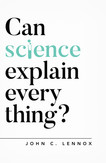 "Excellent"
(Review written for 'Can Science Explain Everything?')
To set you thinking and strengthen your faith.
"Tackles the issue of Christianity vs. Science head-on"
(Review written for 'Can Science Explain Everything?')
This is the short, clear, faithful, persuasive book that I've always wanted someone to write about the relationship between Christianity and Science. The case is bolstered further by the fact that it's written by a former Oxford University Professor of Mathematics too - not an easy author to dismiss out of hand.

My only minor quibble is that it ends too soon, and perhaps goes into the rational basis for Christianity too soon: I wanted more on the relationship between Christianity and Science.

This is an excellent book to give to the scientist in your life.