Betsey Stockton
The Girl With a Missionary Dream
Inspiring children's biography of Betsey Stockton, who, despite being born enslaved, follows her dream of being a missionary.
Part of the Do Great Things For God series.
When young Betsey joined a missionary voyage to Hawaii, everyone was shocked. "A single woman, who was born enslaved, going to mission? How extraordinary!"
But that's exactly who Betsey was—an extraordinary girl who believed in an extraordinary God!
Follow her adventurous five-month journey across the Pacific Ocean. A journey of laughter, tears, prayer and even a newborn life! A journey that would take her to the shores of beautiful Hawaii, where she would finally be able to do what she'd always dreamt of—be a missionary.
How extraordinary indeed.
Children will enjoy this beautifully illustrated children's biography of Betsey Stockton (c. 1798-1865), who, despite being born enslaved, follows her dream of being a missionary to Hawaii.
Can be read to young children aged 4-5, and read by children aged 6 plus.
Part of the new Do Great Things For God series. By exploring the lives of inspiring Christian women, this series will enthuse young children about the great things they can do for God.
Contents
Betsey Stockton: Illustrated Biography
Further Notes About Betsey for Adults and Older Children
Free extras
Specification
| | |
| --- | --- |
| Age range: | 4 - 8 |
| Author | Laura Wickham |
| ISBN | 9781784985776 |
| Format | Hardback |
| First published | April 2021 |
| Dimensions | 195mm x 240mm x 7.2mm |
| Language | English |
| Pages | 24 |
| Publisher | The Good Book Company |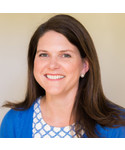 Melissa Kruger
Director of Women's Initiatives for The Gospel Coalition; author of Wherever You Go, I Want You To Know
As a parent, I want my children to be shaped and influenced by the steadfast lives of other Christians. The "Do Great Things for God" series by Laura Caputo-Wickham is a wonderful introduction to faithful women who courageously served the Lord in a variety of ways. These stories teach as they inspire, and your children will be blessed to learn about Betsey Stockton's missionary dream and Corrie Ten Boom's secret room.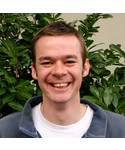 Ed Drew
Director of Faith in Kids; author of The Wonder of Easter, Meals with Jesus, and The Adventure of Christmas
My 6-year-old son and I both needed to hear about Betsey. These are the heroes we need: Brave and faithful in a broken world.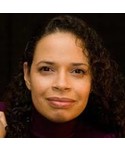 K.A. Ellis
Director of the Edmiston Center for the Study of the Bible and Ethnicity
For every classic "faith hero" or "heroine" we know of, there are hundreds who endured on the margins of history whose stories are just waiting to be discovered. God remembers each name and each story, and it's time we do too. This series brings to life the forgotten, teaches us valuable lessons, and imprints on us early on that if God kept our spiritual ancestors, he will keep us too.