What some of you were
Stories about Christians and homosexuality
This book contains stories of people who have chosen not to act on their same-sex attraction.
Despite what the secular media and the gay community say, there are many Christians who do not wish to embrace a gay identity. These are people who, because of their commitment to Jesus Christ and their belief in the Bible, choose not to act upon their same-sex attraction. This book contains stories of people who have made that choice. They wish to share their struggles, and the way in which God has brought about change in their lives. Their hope is that these stories will serve to:
- bring encouragement and hope to those who are also struggling with unwanted feelings of same-sex attraction;
- educate, inform and encourage the wider Christian community about how to respond to homosexuality, and in particular how to help those in our midst who are struggling.
What some of you were also contains four useful appendices exploring cultural, medical and Biblical issues relating to homosexuality. There is also a discussion guide for small groups.
Read a review here.
Contents
What some of you were - Edward Vaughan
Our Stories

- Christopher
- Ann
- Jack
- Emma
- Dazza
- Robin

Mother

- What it's like to be the mother of a transsexual
- The story of Jane: a mother's perspective

Daughter
Wife
Together

- Revelation and recovery: a wife's story
- Learning a new way: a husband's story

Notes
Specification
| | |
| --- | --- |
| Author | Christopher Keane |
| ISBN | 9781876326418 |
| Format | Paperback |
| First published | 2004 |
| Dimensions | 140mm x 210mm x 11mm |
| Language | English |
| Pages | 172 |
| Publisher | Matthias Media |
Other information
Australian Christian Book of the Year for 2002
WHAT SOME OF YOU WERE
edited by Christopher Keane,
and published by Matthias Media
WHAT SOME OF YOU WERE is a bold and timely commentary on homosexuality from a distinctly Australian perspective.
It combines open, honest & at times moving personal stories of those who grapple with homosexuality (their own or that of people close to them). Personal testimonies are supplemented with appendices providing impressive medical, social and theological perspectives on the issue.
Of particular note is Tony Payne's very helpful exposé of the myths we've been fed in our secular understanding of homosexuality.
This book is refreshingly free of jargon and is a compassionate treatment of an issue which – the book itself admits – has been handled poorly at times by Christians.
Although necessarily technical in parts the book is readily accessible to a broad Christian readership.
The judges agree that this is a book which ought to be strongly commended to wide readership by the Christian community.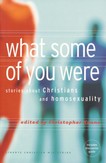 "Valuable christian perspective on homosexuality"
The book offered a different perspective on the problematic issue of homosexuality, giving various testimonies of the gay experience. A gay person would find something of value and interest in the hypothesis, while not necessarily agreeing with all the views laid down.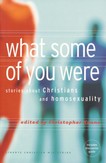 "Very good."
This book is very helpful to ordinary Christians trying to understand homosexual behaviour, especially when it is affecting the church.

We have a great God who can rescue anyone from this form of immorality with great love and patience.

This book should help us have a more compassionate response to our friends who have found themselves drawn into homosexual behaviour,and help them find the way back to Jesus.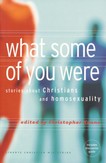 "Very Good"
A very helpful book that helps individuals learn about homosexuality, and the causes. I found it challenging as a Christian for my way of thinking. I think every Christian should read this book.
Excellent service provided by The Good Book Company.