The Storm That Stopped
A true story about who Jesus really is
Dramatic retelling of Jesus calming the storm that will teach children about who Jesus really is and how they can really trust him.
Part of the Tales that Tell the Truth series.
Dramatic retelling of Jesus calming the storm that will teach children about who Jesus really is and how they can really trust him.
This beautiful hardback storybook is based on the account of Jesus calming the storm from Mark chapter 4.
Stunningly illustrated by Catalina Echeverri, author and illustrator of several bestselling children's books, including Monty's Christmas and all the storybooks in the 'Tales That Tell The Truth' series from The Good Book Company.
Written by Alison Mitchell, author of The Christmas Promise, The One O'Clock Miracle and several of our children's tracts.
This book is perfect for children aged 3-6 years old and makes a beautiful gift.
Extras
Specification
| | |
| --- | --- |
| Age range: | 3 - 6 |
| Author | Alison Mitchell, Catalina Echeverri |
| ISBN | 9781910307960 |
| Format | Hardback |
| First published | September 2015 |
| Dimensions | 220mm x 260mm x 10mm |
| Language | English |
| Pages | 32 |
| Publisher | The Good Book Company |
Also available in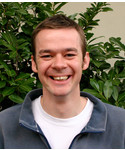 It was no surprise to find "The Storm that Stopped" gripped my children. The narrative and the illustrations combine to help my children feel the disciples' wildly changing emotions through the story. We felt the storm! My children love the visual scales measuring the impact of the storm. I love the final pages which excellently and simply help us understand that this story has a clear purpose in showing us who Jesus Christ is. Thank you!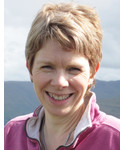 "The Storm that Stopped" is a beautiful book. The illustrations are superb and the storytelling is engaging and delightful. I love all the different characters, and the expressions on their faces. The book tells the true story of Jesus stilling the storm. Wonderfully, it starts by setting the context, and explaining the purpose of the story: "Jesus had something to teach his friends". The story is told faithfully and with imagination, climaxing with who Jesus really is. This book is a must for children, parents, grandparents, godparents and Sunday school teachers. And if you're none of these, then still buy it! I love it.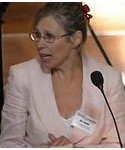 This well-known story has enhanced impact due to the artwork of Catalina Echeverri. After pages of raging storm depicted with graphic terror (small boat, big sea), the reader turns the page to see what a word from Jesus will do. The last two pages help children to make all the right connections and answer the big question: Who is Jesus?
The Storm That Stopped
Catherine Brooks, August 18th 2015
They (The Good Book Co.) aim to make an excellent picture book, and they've certainly achieved that. It's quite long, building up the suspense, so contains page after page of illustrations which really capture a child's imagination. It begins by explaining the context of the miracle, and as far as I can see it sticks closely to the Bible text. It also comes to a spot-on conclusion at the end: the whole reason Jesus did the miracle.... continue reading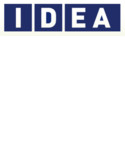 "One of the most creative children's books we've seen"
IDEA Magazine, IDEA Magazine, July 1st 2016
Opening up the beautiful hardback reveals fantastic illustrations and beautiful storytelling. The story of Jesus calming the storm is used to show not only a little about Jesus' life and how much he cared for his friends, but also that he was, and indeed is, God. … One of the most creative children's books we've seen.... continue reading

"A beautiful, simple and wonderful illustrated hardback book."
Jon Gemmell, The Proclamation Trust, July 16th 2017
When bedtime stories are the highlight of the evening and the words and pictures generate a combination of intrigue, excitement as well as learning then everyone is on to a winner.... continue reading


"About time"
It's refreshing to find a series of children's books that have up-to-date illustrations without compromising Biblical accuracy. I enjoyed reading it with my daughter and am delighted that she enjoys 'reading' it herself.

"A Must Have For Families"
I highly recommend this book and all in the series. Through amazing visuals, the true story of Jesus shines forth. Children will be captivated but equally, adults will find surprising reminders of the awesomeness of Jesus.

"Beautifully written"
This is a captivating re-telling of the story of Jesus calming the storm, taken from Mark Chapter 4. Beautifully illustrated and imaginatively written, it creates a sense of anticipation as the story evolves.It sums up the mood of the disciples in the boat, as the storm escalates and fear rises to panic. It then conveys the sense of amazement as Jesus stills the storm with a word. It guides the young reader through a process of realisation of who Jesus really is.

"Excellent"
Absolutely delighted with the quality of these books. They are beautifully written and illustrated. Age range said 3-6 but honestly wouldn't be surprised to see 7-8 year olds still enjoying them. As always The Good Book Company were very prompt in delivering and everything arrived in perfect condition.

"Excellent "
What a brilliant story! Excellent pictures and story telling with real biblical truths there needs to be more of these stories available!! Maybe even a whole bible!?

"excellent for children"
My wife bought this for our grandchildren age 6 and 4 and they love it. They enjoy the detail of the pictures as well as the story. It contains images of Jesus but they are so cartoonised that no-one could think it was an image of Christ. The story told gets across the main purpose of the story - the greatness of Christ. Good!

"Fun to read and faithful to the Bible"
'The storm that stopped' is fantastic. It is a beautiful book, that you'll want to go back to again and again. The words and pictures work together brilliantly to re-tell this true story, both engagingly and faithfully.

As you read this true "story about who Jesus really is", you and your children will be plunged vividly into a snippet of Jesus' life on earth. You'll see what Jesus is like and what he's done, and begin to build up a picture of who he is. You'll get to look on as Jesus calms a storm simply by speaking, to see his 'god-ness' as he shows his power over creation, and to see how he cares for his people at the same time. What a brilliant book - all put together in a way that helps children and families alike, to engage with, and delight in Jesus for themselves.

A great present for children aged 3-5, or for families with children aged 3-7 to read together.