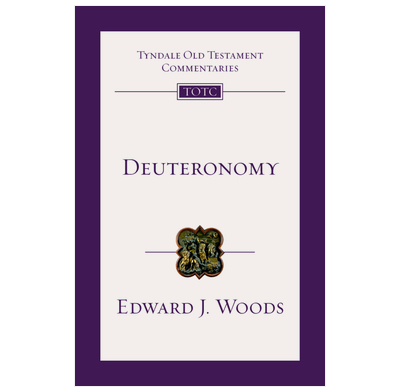 Tyndale OT Commentary: Deuteronomy
Commentary on Moses' sermons to the Israelites as they were about to cross the Jordan into the Promised Land.
Thousands camped east of the Jordan, ready to cross it, eradicate a decadent culture and establish their own nation. Their remarkable leader Moses, soon to die, stood and spoke to them. The book of Deuteronomy records these speeches. For J A Thompson, we cannot fail to be challenged by the persistent demands throughout the book that we should acknowledge the complete and sole sovereignty of God in our lives. Nor can we fail to be touched by the noble concept of God that underlies the whole book.
Part of The Good Book Company's Commentary List, this commentary has been selected because it not only deals faithfully and carefully with God's Word but is readable, practical and accessible as well.
Contents
Contents
Introduction
Title
Deuteronomy and the divine Torah
The structure of Deuteronomy
Some literary characteristics of Deuteronomy
Deuteronomy and the central sanctuary
The basic social and religious background of Deuteronomy
The date and authorship of Deuteronomy
The theology of Deuteronomy
Analysis
Commentary
Specification
| | |
| --- | --- |
| Author | Edward Woods |
| ISBN | 9781844745333 |
| Format | Paperback |
| First published | July 2009 |
| Dimensions | 140mm x 210mm x 25mm |
| Language | English |
| Pages | 349 |
| Publisher | IVP |