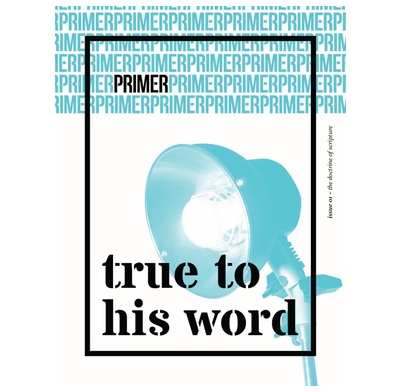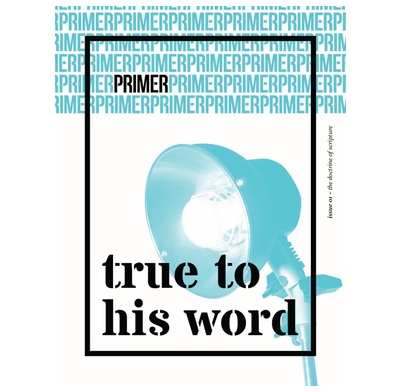 True to His Word - Primer Issue 1
The doctrine of scripture
A theological resource on the doctrine of Scripture for Christian thinkers and church leaders.
There are important issues that can't be explored adequately in a blog post or 140 characters. They take time.
Many of those issues are also hard to get a handle on. On some issues there is so much written about them it is hard to know where to start. For others there are so few resources it is hard to find them. Either way, they take time.
Hence Primer. We want to encourage you to take time over important issues and we want to save you time getting a handle on them. So, in each issue we take one pressing topic and over the course of 80 pages or so we offer a kind of theological digest; summarising contemporary debate, drawing on at least one classic historical text, and always keeping the realities of ministry in view.
As a publication, Primer shares a lot of DNA with a theological journal, yet the layout encourages interaction and note taking. In contrast to skim-reading articles on the internet (or adding them to your ever-growing "read later" pile), our hope is that you will slow down to engage with Primer; grab a pen and a drink, pull up a chair, read, make notes, ponder, pray.
And then discuss Primer with others. Study it with your elders or church leadership team, your ministers' fraternal or homegroup leaders. Invite a group of potential leaders in your church to get together and read an article at a time.
Primer is published twice a year and issue 01 is on the doctrine of scripture. In it we map the current debate and outline the contemporary challenges to the Bible's authority coming from inside and outside the church. We look at the inerrancy of scripture with FIEC National Director John Stevens while Fred Zaspel annotates a classic text on the inspiration of scripture from B.B. Warfield. 
 
The Canaanite genocide is often cited in these debates as an argument against the moral authority of the Bible, so Dave Puttick explores this for us in detail. The last couple of articles by Dan Strange and Ralph Cunnington explore how we can better communicate the doctrine of Scripture in our evangelism and our teaching. Why not pick up a copy and join the conversation at Primer HQ as we discuss the doctrine of scripture.
Contents
Editorial: Defend a Lion?
1. Mapping the debate
2. Make no Mistake
3. Inspiration
4. Reassuringly Unfashionable
5 The God Behind the Genocide
6. Foundational to all we do
7. The Church needs more Theology
Specification
| | |
| --- | --- |
| Contributors | David Shaw |
| ISBN | 9781784980672 |
| Format | Paperback |
| First published | November 2015 |
| Dimensions | 195mm x 255mm x 7mm |
| Language | English |
| Pages | 80 |
| Publisher | FIEC |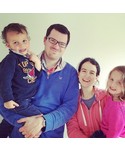 Andy Weatherley
Pastor of Grace Church Dell Road, Birmingham
I find it hard to encourage our elders and lay leaders to think carefully through theological issues relevant to church life. Primer fills that gap. It's well designed, insightfully written, and I'm sure it will prove invaluable in both supporting current leaders and training the next generation of leaders in our church.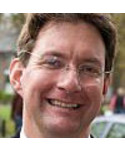 Julian Hardyman
Senior Pastor, Eden Baptist Church, Cambridge
The great value of Primer lies in two things: its choice of important topics and its judicious selection of incisive articles by old and new writers. Primer is making a special contribution to continuing theological education for leaders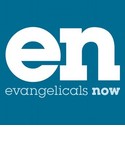 First Class!
David Gibson, Evangelicals Now, April 1st 2016
This first edition tackles the doctrine of Scripture and does so by mapping contemporary debate, mining church history, reflecting on Scripture itself, and then drawing concrete connections between the theology of the Bible and the preaching and use of the Bible in ministry. Connections between academy and church are rather in vogue as an idea, but lived examples remain rare and Primer is one of the endangered species.... continue reading
"A primer for ministry"
'True to His Word' came out just as we were beginning a Sunday evening series on the doctrine of scripture and
Primer has definitely proved good to it's name as we have prepared for that. Not only does it lay a solid foundation it has been tremendously helpful in giving an overview of some of the current debates as well as the issues and objections that we and our church members are likely to face from the world around us. I'm not aware of anything else that does this all in one place in the way Primer does. Thank you!
Reference to and reviews of relevant books has also been really helpful and I'm expecting future issues to be a prompt for extended conversations with elders and leaders within the church as well as a go-to resource in leadership training.
"Essential reading for those wanting to sharpen their theological edge"
Having just enjoyed reading Primer I would say its value lies in four areas: 1) Providing a focal point for conservative evangelical theological debate in the UK. For too long there has been a silence within UK evangelical circles on the key issues of our day, Primer fills that gap and stimulates the debate. 2) Providing a tempter for many of our church leaders and elders who need entry-level, digestible theology to help deepen our grasp of biblical truth. For a long time we have needed a way of making the theological fathers (Augustine, Calvin, Luther etc) understandable and accessible for the masses - Primer is starting to whet our appetite. 3) Providing thoughtful and considered responses to the key issues threatening biblical truth in our day - not a 500 word blog post or 140 character tweet, but a considered curation of key perspectives. We need to help people dig beneath the superficiality of modern Christianity in the UK to draw them out to deeper waters. In a world where many would say we should give people only what they can handle, Primer has raised a challenge to wade into deeper waters. 4) Finally, it is a specifically UK voice on the key issues of modern Christianity - providing balance and context for the UK church in a medium dominated by our friends over the pond. Really looking forward to the next issue...
"A practical and excellent resource."
Primer is a gift to our church's weekly reading group! Seven of us meet, ages 70 (ish) to 23, with Christian experience ranging from 50 to 4 yrs, to discuss a book of choice for an hour and a quarter. "True to His Word" is the perfect text for us to explore the Doctrine of Scripture with. It's entry level for those in our group studying theology as apprentices, but is a great refresher as well as sharpener for those more experienced in the faith. There is a masterful economy in the way Primer is put together. An awful lot is said in a short space, but the text isn't overloaded, and easily lends itself to discussion. Questions keep the focus on the core matters, and quotations are well-chosen. Both serve to set the issues in their historic and contemporary contexts. The end result is that we're given a clear appreciation of the Doctrine of Scripture, an awareness of its detractors, and plenty of ideas for honouring the Word in our lives and churches.